THERE ARE MANY CHANGES TO PERFORMANCES THIS SEASON. PLEASE READ THIS INFORMATION CAREFULLY before heading to the Granada for our performances. 
IMPORTANT KISMET ARRIVAL NOTICE: Due to anticipated crowds and first-time attendees, we strongly urge you arrive 60 minutes early!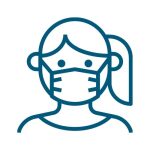 The health and safety of our guests, orchestra members, and staff, are our top priority. The Granada Theatre has put the following safety protocols in place:
Attendees must show proof of being fully vaccinated OR supply a negative Covid-19 medical test result (taken within 72 hours prior to each event – including children under 12), along with an official photo ID, before entering the venue.
Masks are required indoors, regardless of vaccination status.
Doors open 1 hour before concert start time, to accommodate for the extra time to check in guests. Please give yourself a minimum of 60 minutes extra time! (See section below about pausing pre-concert talks.)
*Protocols at The Granada Theatre are subject to change in compliance with revisions to national, local & presenter guidelines and requirements.
With the closure of State Street to car traffic, the Granada has made some changes to parking options:
Parking in the public lot behind the Granada Theatre ($5 event parking fee is in place this year. NOTE: The walkway is under construction. Enter by walking up Anapamu)
For major donors, there is Complimentary Valet Parking, with a new drop off location on the corner of Anapamu and State (1/2 block below the Granada)
Retirement Community shuttle buses
Other public parking options downtown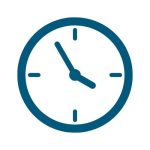 NEW START TIMES - KISMET & The Season
We have heard your feedback, and we are making changes to our Saturday night concert start times. Saturday night concerts now begin at 7:30PM. Our early birds can get home earlier, and our night owls can continue the party after our concerts. 
There is a special KISMET start time for Sunday's Matinee: 2:30pm on Sunday October 24th. Then we will be back to our regular 3 pm start time with our November 14th concert, "Royal Fireworks".
NOTE: Because of the long duration of this show, there is no pre-concert talk.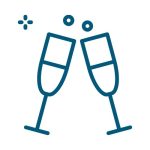 Once again, guests to our Season Opening performances will be treated to a glass of champagne, courtesy of our generous donors Marilynn Sullivan and Lois Duncan. Champagne will be served prior to our Saturday Night and Sunday Matinee concerts. Marilynn and Lois have provided this tradition to Symphony guests for many years, and we are so grateful for their dedication to the celebration of our season!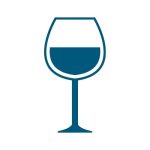 PICK UP YOUR DRINK TICKETS
SATURDAY NIGHT & SUNDAY MATINEE
For our donors who contribute $1,000 and above in this current season, you receive Drink Tickets redeemable for complimentary drinks served in the Granada before the concert and during intermission. You may pick up your drink tickets for Kismet at the Symphony table in the Granada Lobby!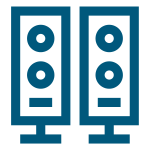 WHAT'S WITH THE GIANT SPEAKERS?
The Granada Theatre has a brand new state-of-the-art sound system. The large speakers are used when musicians on stage are amplified, and are being used for Kismet and our New Year's Eve concert. Since we do not amplify the Symphony for any of our other concerts this season, the speakers will be elevated out of sight at future performances.