The Camerata Ensemble, led by conductor Marisa McLeod, is comprised of musicians who are early in their musical training.  It introduces students to the basics of ensemble playing, following a conductor, and listening across a musical group while playing. Students in the Camerata Ensemble must have at least one year of experience on a string, wind, brass, or percussion instrument (either in a group setting or private lessons).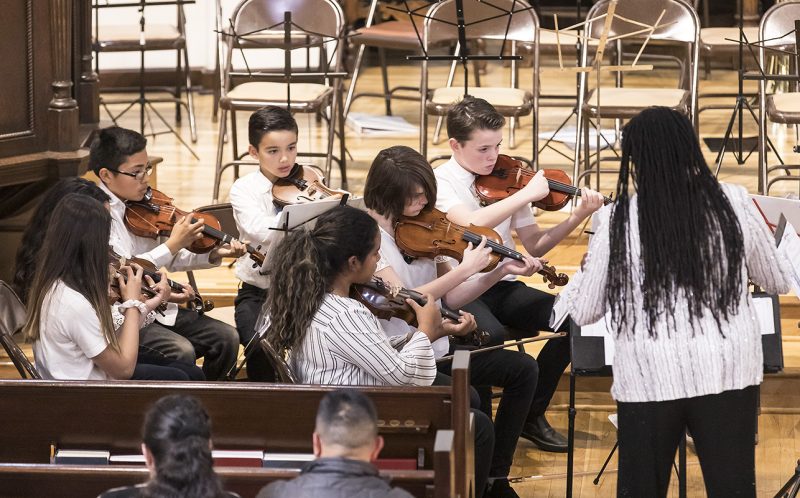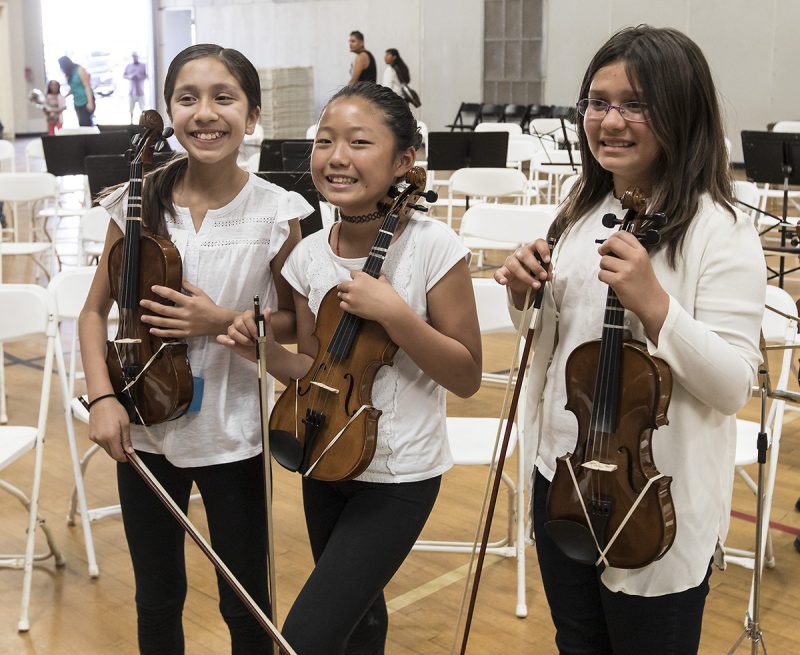 Weekly rehearsals led by conductor Marisa McLeod and instrument-specific sectionals led by local professional musicians.
Three public performances at venues throughout Santa Barbara.

Students receive two free tickets to every regular season Santa Barbara Symphony concert, and access to reduced priced tickets for additional family members.

Additional special educational opportunities like i

nvitations to attend masterclasses, meet guest artists, and

learn about various topics like composition and music theory

.
Rehearsal commitment is Sunday from 1-2:30pm. Students rehearse during the school year from September through May and must be on time for all rehearsals and performances.
Students are expected to further their musical education outside of rehearsals by:

Practicing their instruments and assigned material on a daily basis
Participating in their school music program
Attending Santa Barbara Symphony concerts
Taking private lessons is highly recommended

Families are expected to help students keep a regular practice schedule, and to volunteer for and participate in occasional social events and fundraising activities.

SAFETY NOTE:

Student safety is our priority and we continue to closely monitor guidelines from the Public Health Department. Fall 2022 instruction will be conducted in-person and in accordance with current Santa Barbara County Public Health Department masking requirements as outlined

HERE

. The Santa Barbara Symphony requires that all students show proof of vaccination to participate in the 2022-2023 Youth Ensembles season.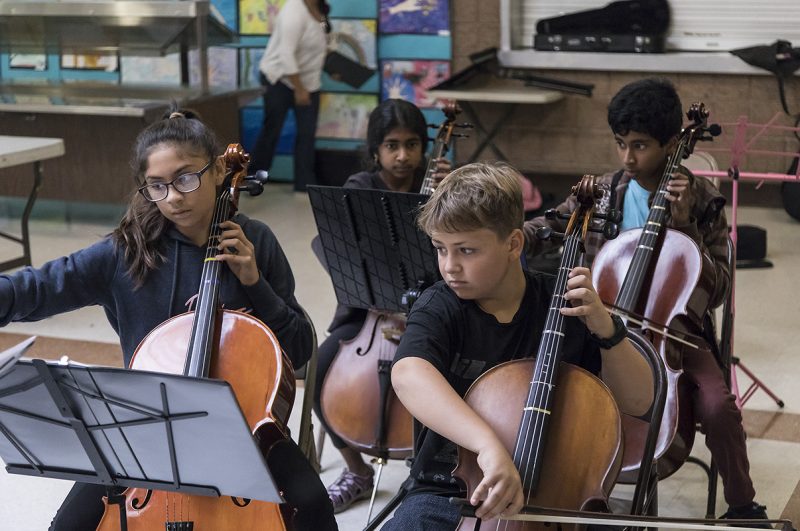 2022-2023 Audition Information
Auditions for our 2022-2023 season will be held in person on Sunday, June 12. Complete your online application form no later than Friday, June 3 to schedule your audition. Students auditioning for the Camerata Ensemble may choose to submit a video audition instead, due June 13. Please note that both new and returning students must audition. 
Our online application is open — please apply now, save the date and start practicing! We are growing and would love to have you join us.
2022-2023 Audition Requirements
Level: beginner. For students with at least one year of experience on a woodwind, brass, percussion, or string instrument.
Scales and Arpeggios:

String players prepare a one-octave major scale and arpeggio of your choice: A, D, C, or G or a two-octave major scale and arpeggio: C or G.
Woodwind and brass players prepare a one-octave major scale and arpeggio of your choice: B-flat, E-flat, or F.
Percussion players: if playing mallet percussion, prepare a one-octave major scale and arpeggio of your choice

A solo piece or excerpt, which best demonstrates both technical and musical skills on the instrument (no accompanist needed)

Percussion players: please prepare a solo piece or excerpt on the snare drum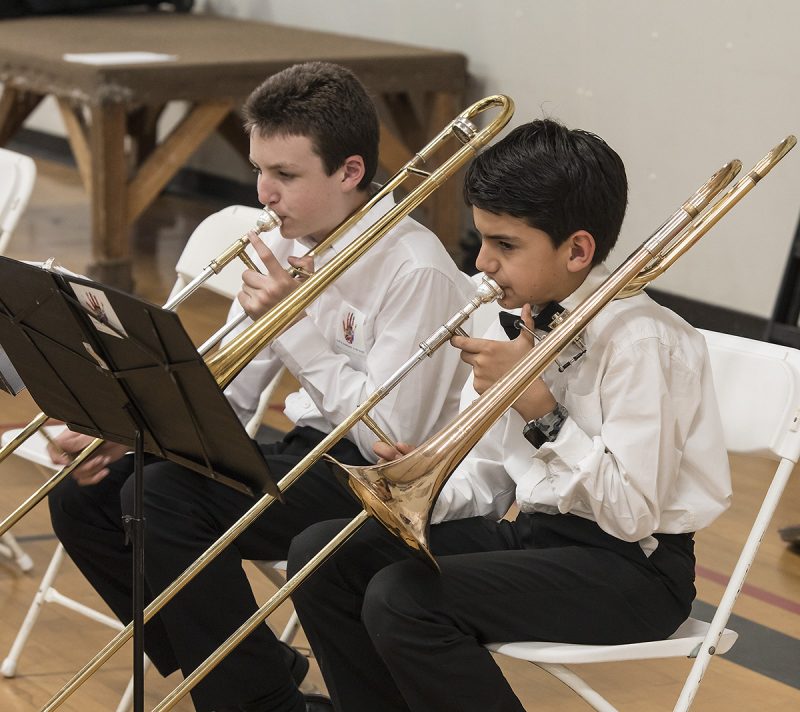 TBA
As a non-profit, generous annual donations from Symphony supporters enable us to keep tuition fees to a minimum. Need-based scholarships are available and information regarding these can be found on the application form. Admitted musicians will not be turned away due to finances. If tuition is a challenge, please reach out to the Education Programs Manager at 805-898-1417.
Would you like to join our family of donors and support this program? Annual donations at any level have a big impact. They can fund scholarships, help pay our faculty, provide instruments and more!