Become a Crescendo Member
A Donor-funded initiative strategically aligning giving commitments with the multi-year artistic vision of Artistic & Music Director Maestro Nir Kabaretti.
Become a Crescendo Member by making a pledge of support to reinforce the financial foundation of the Symphony's strategic 5-Year Artistic and Operational Framework, designed to propel the organization to new artistic heights and deepened community impact, paired with long-range financial stability.
"This feels like a new beginning for the Symphony and our community. With the outpouring of support from our visionary donors, patrons and partners, I'm thrilled to have for the first time a multi-year framework that allows us to invite artists and create programming that would never be possible when only looking year to year."
– Nir Kabaretti
Your Crescendo Membership provides a strong and predictable financial structure for Nir Kabaretti and CEO Kathryn R. Martin to seize opportunities that would never be possible within a 12-month window.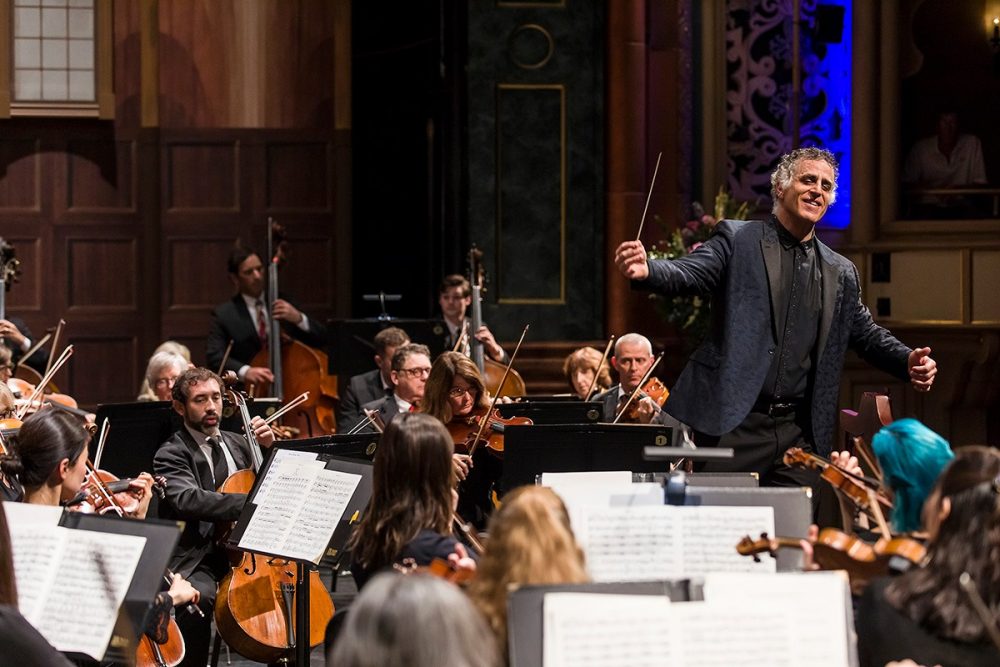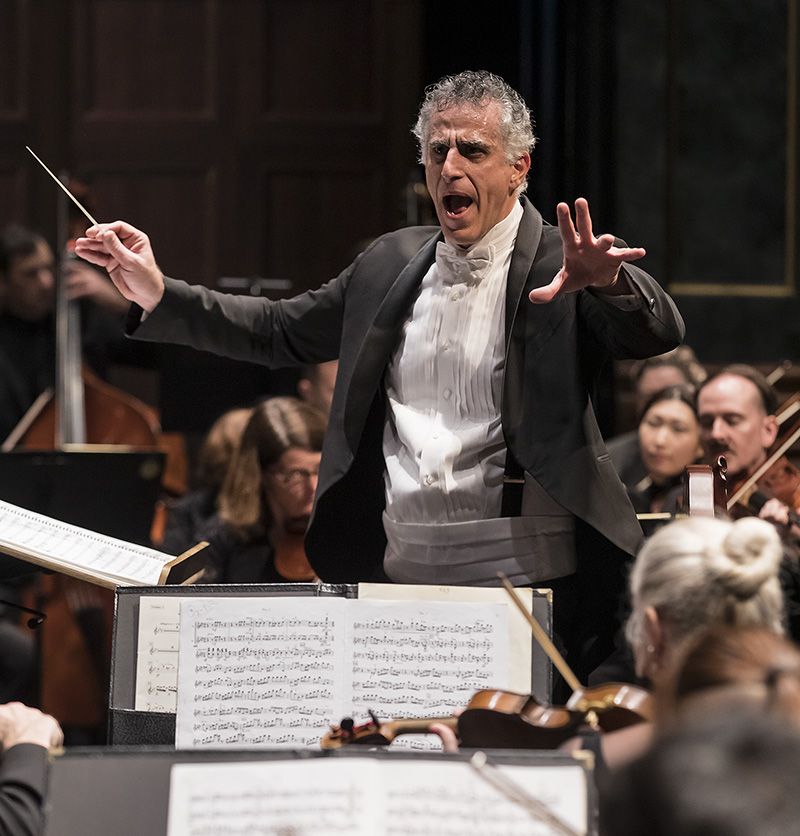 Crescendo Membership Benefits include:
Gather together with Nir Kabaretti and fellow visionary
supporters, at Crescendo member-only events in private
homes and unique locations throughout each season,
discussing artistic opportunities, meeting guest artists & more
Receive a special Crescendo membership pin (gem based
on Crescendo annual membership level)
Receive all other annual benefits determined by your
annual level of support
To join Crescendo, or for more information, 
please contact Rebecca Roling at
(805) 898-0107 or rroling@thesymphony.org
As a visionary supporter you are leading the way.
Creating a predictable and budgetable foundation is the cornerstone of Crescendo, and multi-year artistic plans will be made based upon signed pledge forms.
We invite you to join us as a Crescendo Member by aligning your giving by pledging your support for our 5 year framework.
How to Join:
Share which option you prefer for this 2021/22 Season:
Use your current donation/pledge to count as your Year 1.
Pledge an additional donation, to bring you up to a higher Crescendo Level, help us balance this year's budget, and receive additional sponsorship acknowledgement for the 2021/22 Season (Year 1 pledges to be paid prior to June 30, 2022).
To join Crescendo, or for more information,
please contact Rebecca Roling at
(805) 898-0107 or rroling@thesymphony.org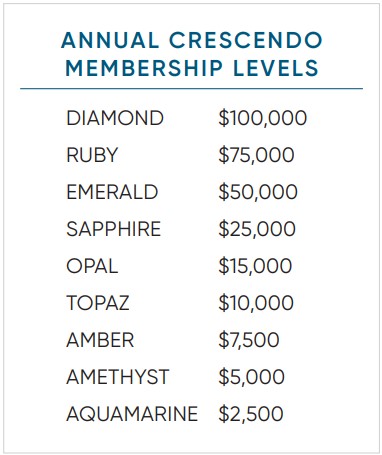 Here are our Crescendo Members to Date!
Our Board of Directors has committed to Crescendo with 100% membership and we are adding new members every day—meaning we will already start each of the next four seasons with $543,200 in committed gifts—a confidence-building position to bring Nir's artistic vision to life!
Pledges received as of October 8, 2021
Diamond: $100,000
Ruby: $75,000
Emerald: $50,000
Samuel M. & Alene S. Hedgpeth
Montecito Bank & Trust
Sapphire: $25,000
Ann Jackson Family Foundation
Dan & Meg Burnham
Opal: $15,000
Barbara Ann Clark
Patricia Gregory for the Baker Foundation
Dr. Bob Weinman
Topaz: $10,000
Susan Aberle
Roxana & Fred Anson
Christine A. Green
Marilyn & Richard Mazess
Duncan & Suzanne Mellichamp
Amber: $7,500
Amethyst: $5,000
Eve Bernstein
Mark & Shelley Bookspan
Barbara Burger & Paul E. Munch
NancyBell Coe & Bill Burke
Libby & Stephen Erickson
Brooks & Kate Firestone
Fredric & Nancy Golden
John & Pam Johnston
Judd & Susan Lundt
Ruth & John Matuszeski
Sara Miller McCune
Yakko & Richard Meyers
Marlene & Warren Miller
Omega Financial Group
Howard Jay Smith & Patricia Bivans Dixon
John Trotti & Karen Drown
Wallin Studios
Aquamarine: $2,500
Anonymous
Todd & Allyson Aldrich
Mikki March Andina
Joyce & Richard Axilrod
Dr. Mashey M. Bernstein Ph.D
Bryant & Sons Jewelry, Bob & Patty Bryant
Linda Stafford Burrows
Mary Jane & Andrew Cooper
Pamela Cox
Mary Tonetti Dorra
Tom & Christine Frisina
Janet A. Garufis
Marilyn Gilbert
Dr. Don & Deana Gilman
Carol V. Greene
Edward & Renee Grubb
Christopher D. Harris
Daniel & Mandy Hochman
Gaja Hubbard & Nir Kabaretti
Karin Jacobson
Simon Knight & Carrie West
George Konstantinow & Helene Segal
Beth Leddy
Peter & Kathryn Martin
Janet McGinnis
Michelle & Geoff Richardson
Jerry & Joan Rocco
Rebecca & Mark Roling
Nancy B. Schlosser
Anitra Sheen
Howard & Carol Simon
Trudy Smith
Wanda Smith
Isabelle Meyer Stapf
Pat & Terry Straehley
Arthur G. Swalley
Mary Jo Swalley
Anne Smith Towbes
Kathryn Washburn
Kathleen Weber
To join Crescendo, or for more information, please contact Rebecca Roling at
(805) 898-0107 or rroling@thesymphony.org
The Santa Barbara Symphony is a 501(c)(3) charitable non-profit. Contributions are deductible for federal income tax purposes according to provisions of the Internal Revenue Code and applicable state law. Please consult your tax advisor.
Federal Tax ID: 95-2104089