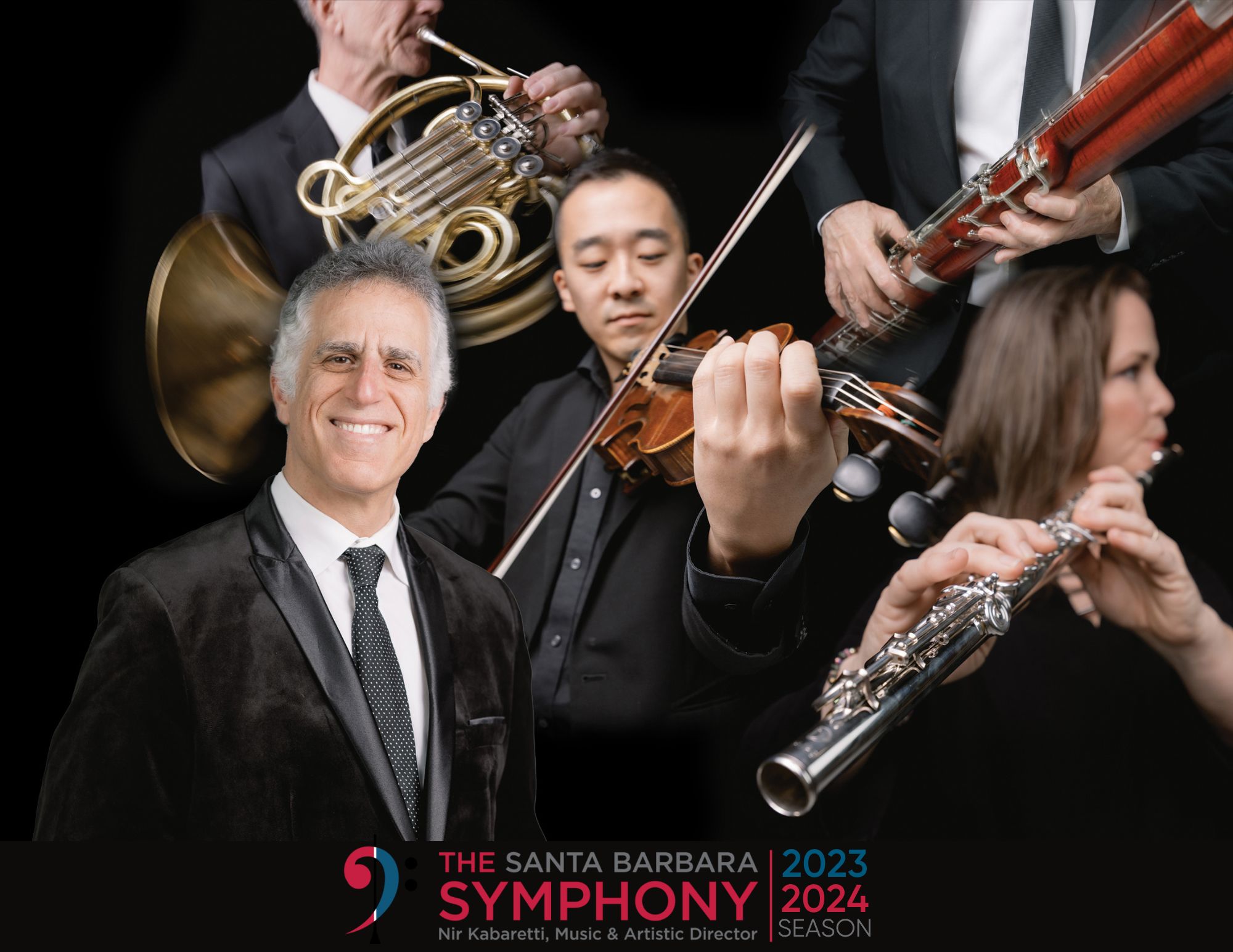 Music & Artistic Director Maestro Nir Kabaretti has assembled a spectacular season of diverse talent and repertoire to create a fantastic symphonic journey from classical traditions to genre-defying guest performers to accessible fan favorites, culminating in a Symphony season that is for everyone!
*All programs and artists subject to change.
Join us for a season of spectacular performances that bring Maestro Kabaretti's artistic vision to life.
When you purchase tickets you're not taking any financial risk. No matter what happens, we're going to offer you flexibility and choices. In the event that either we are forced to cancel, reschedule, or reimagine a concert or concerts in the 2023/24 season – or if your situation changes and you don't feel comfortable attending – the Santa Barbara Symphony will offer subscribers and ticket holders options and flexibility. Learn more here about our Ticket Policy. 
Upcoming 2023/24 Concerts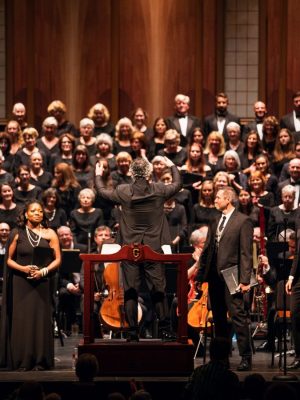 The Artists
Nir Kabaretti, Conductor
Santa Barbara Choral Society, Jo Anne Wasserman,
Artistic Director & Conductor
Santa Barbara City College Quire of Voyces, Nathan Kreitzer, Music Director
Westmont College Choir,
Daniel Gee, Director of Choral Activities
Adelfos Ensemble, Temmo Korisheli, Artistic Director
Soloists
Johanna Will, Soprano
Christina Pezzarossi Ramsey, Mezzo-Soprano
John Matthew Myers, Tenor
Cedric Berry, Bass-Bariton
Program
Aaron Copland | "The Promise of Living," from The Tender Land
Franz Liszt | Les Préludes
Ludwig van Beethoven | Symphony No. 9 "Choral"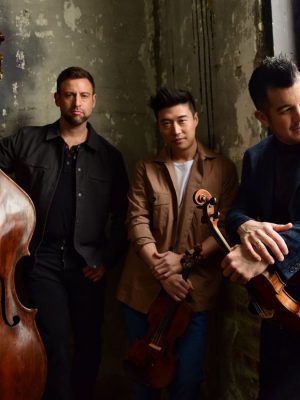 Part of The California Festival: A Celebration of New Music
Nir Kabaretti, Conductor
Time for Three
   Nicolas "Nick" Kendall, Violin and Vocals
   Charles Yang, Violin and Vocals
   Ranaan Meyer, Double Bass and Vocals
Program
Kevin Puts | Contact
Alexander Borodin | Polovtsian Dances
Georges Bizet | L'Arlésienne Suite No. 2
Maurice Ravel | La Valse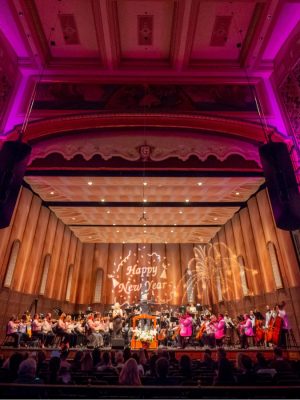 The Artists
Andrew Lipke, Guest Conductor & Host
Christina Maxwell, Singer
Program
Conductor and host Andrew Lipke puts the NEW in our New Year's Eve tradition as he leads the orchestra in a thematic celebration about the passing of time with a set of pop, rock & Broadway classics that will have you dancing in the aisle and waxing nostalgic. In a festive evening of music, Lipke trades the conductor's baton for his guitar to create some symphonic surprises! Our traditional salute to the military and Auld Lang Syne sing-along will round out the evening as we all create new memories in time.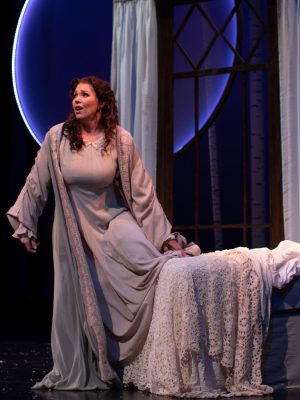 Featuring Opera Santa Barbara Soloists
The Artists
Nir Kabaretti, Conductor
Karin Wolverton, Soprano
Deborah Nansteel, Mezzo-Soprano
Harold Meers, Tenor
Timothy Mix, Baritone
Anikka Abbott, Emcee
Program
Soloists from Opera Santa Barbara join The Symphony!  The most thrilling moments from Grand Opera.  By Verdi, Rossini, Puccini, Wagner and others, including Madame Butterfly, Cavalleria Rusticana, and Tosca.  Plus, Wagner's roaring The Ride of the Valkyries.  With local TV personality Anikka Abbott, a concert program of deception, romance, and drama unfolds!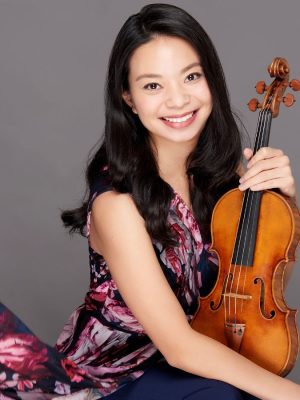 The Artists
Nir Kabaretti, Conductor
Sirena Huang, Violin
Program
Edward Elgar | Serenade for Strings
Antonin Dvořák | Violín Concerto
Louise Farrenc | Symphony No. 3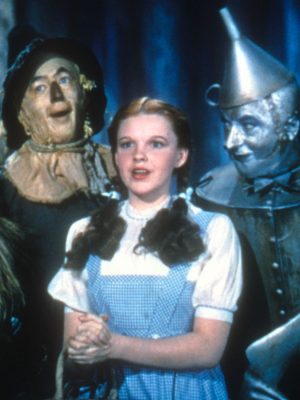 The Artists
Constantine Kitsopoulos, Guest Conductor
In collaboration with the Granada Synergy Series
Program
Experience the glamour and nostalgia of Hollywood's Golden Age of Oscar®. Relive the memories of iconic movies and their indelible symphonic soundtracks. Classic scenes are presented via the Granada's giant screen with The Symphony on stage playing live. Featuring music from Gone with the Wind, An American in Paris, The Wizard of Oz, and more.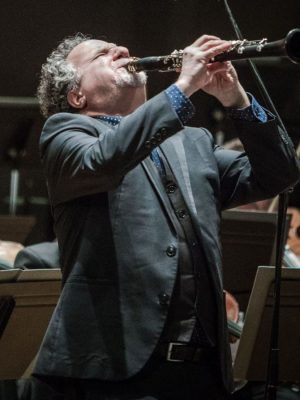 The Artists
Nir Kabaretti, Conductor
David Krakauer, Clarinet
Program
Wolfgang Amadeus Mozart | Overture to Abduction from the Seraglio
Wlad Marhulets | Concerto for Klezmer Clarinet
Gustav Mahler | Symphony No. 1 "Titan"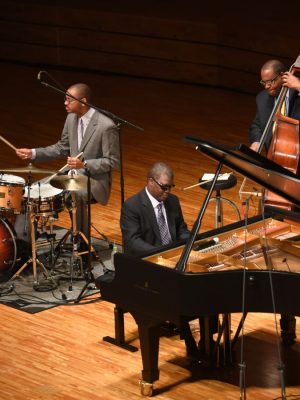 Artist residency in collaboration with The Lobero Theatre
The Artists
Nir Kabaretti, Conductor
Marcus Roberts Trio
   Marcus Roberts, Piano
   Roland Guerin, Bass
   Jason Marsalis, Drums
Program
George Gershwin | Rhapsody in Blue
Marcus Roberts | Rhapsody in D
Charles Ives | Symphony No. 2
A SAFE RETURN TO THE GRANADA THEATRE
Our top priority remains the health and safety of our patrons, staff and musicians. The Granada Theatre continues to create comprehensive safety protocols that meet changing government guidelines and ensure the comfort of audiences.
Throughout the season, we anticipate evolving guidelines which may impact policies on mask wearing, proof of vaccination, low-touch ticketing, concessions, and more
Read our 2022/23 Subscription and Ticket Policy which offers security to our patrons as you consider returning to join us for live performances, and ensure that as a subscriber you receive priority to reserve the best seats.