Our commitment to the next generation of world-class artists
The acclaimed members of the Santa Barbara Symphony and our world-class guest artists share our commitment to providing profound musical experiences to our community – in and outside of the Concert Hall.
"Wow! I can't believe my child got up close and personal with a concert violinist! What a unique opportunity to have such talent in the classroom."
Each concert season, we invest time and resources to bring our guest artists directly to our students – where they can interact "up close and personal" with different community organizations to share their music and stories of their careers. These groups interact and ask questions of these individuals gaining an insight into the lives of a classical musician.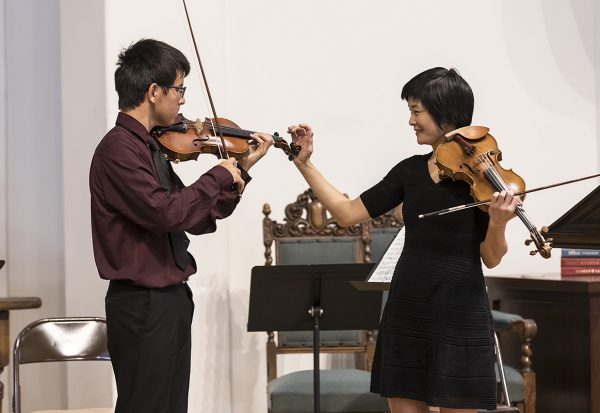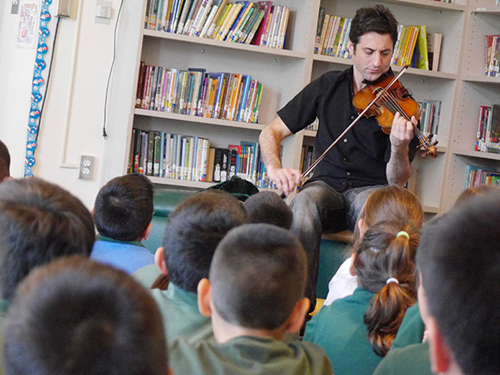 Violinist Philippe Quint at Franklin School (2015)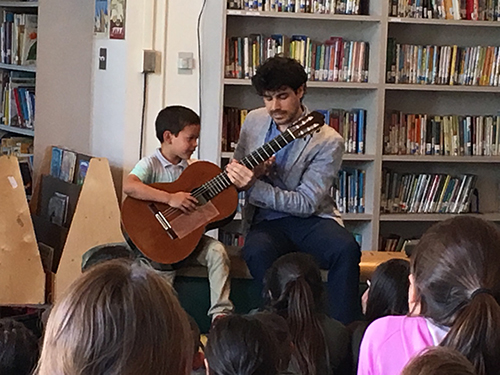 Guitarist Pablo Sainz-Villegas at Franklin School (2016)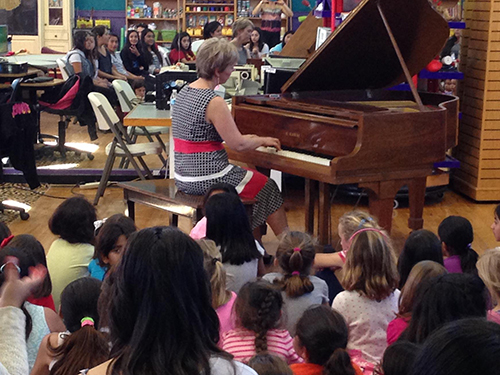 Principal Pianist Natasha Kislenko at Girls Inc. of Carpinteria (2015)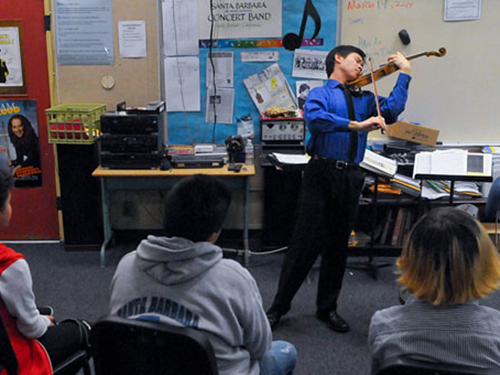 Violinist Timothy Chooi at Santa Barbara Junior High (2013)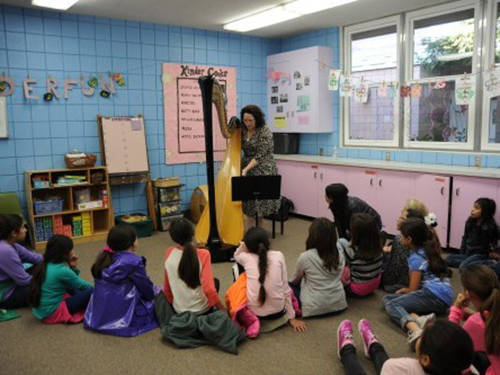 Principal Harpist Michelle Temple at Girls, Inc. of Santa Barbara (2013)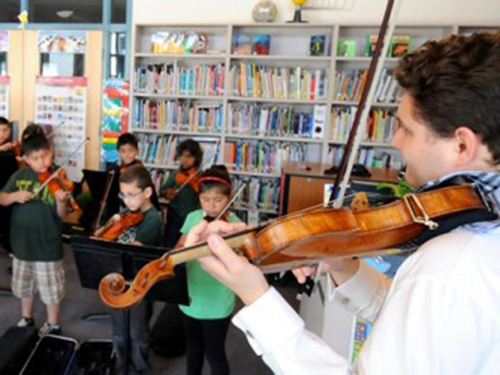 Violinist Alexandre Da Costa at Franklin School (2012)
You can make a difference!
Your support enables us to continue to create new ways to connect musicians with our students and our community. 
Would you like to join our family of donors and support this program? Annual donations at any level have a big impact. They can fund scholarships, help pay our faculty, provide instruments and more!