Concerts for Young People
Concerts for Young People
There is nothing like witnessing the expressions on the faces of 4th, 5th and 6th graders entering  the historic Granada Theatre in downtown Santa Barbara and experiencing the world class Santa Barbara Symphony for their first time. This arts standards-based program starts in the classroom with a study guide designed to be cross-curricular and to provide fun musical activities for teachers and their students, and then culminates with a field trip to the special  performance, conducted by Maestro Nir Kabaretti.
"Every year my students say that Concerts for Young People is the BEST field trip they've ever gone on. Thank you for creating such an engaging and magical experience for my students."
The Symphony  is pleased to bring this program to students in 4th through 6th grade across Santa Barbara County. The concert is provided at no cost to participating schools, with each school responsible for providing its own transportation.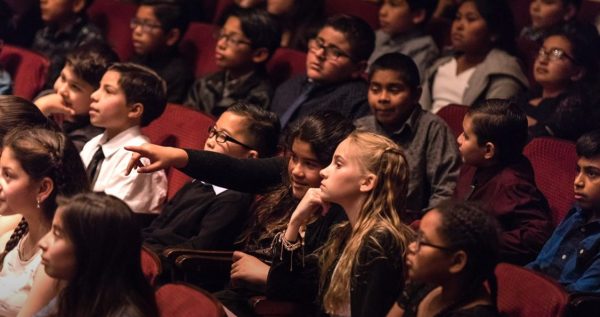 The Santa Barbara Symphony is closely monitoring updates and recommended guidance from our public health experts during this unprecedented and continually evolving situation. Due to the restrictions of COVID-19 the Concerts for Young People program will look a little different this year. Although we will miss sharing our music with your students at the Granada, we look forward to producing a special virtual experience.  Check back soon for more information!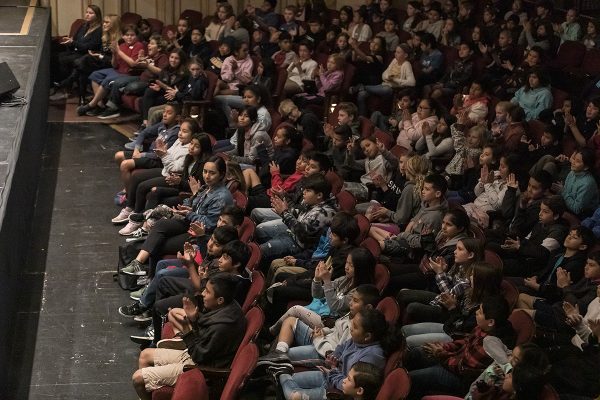 You can make a difference
Would you like to join our family of donors and support this program? Annual donations at any level have a big impact. They can fund scholarships, help pay our faculty, provide instruments and more!