Presented in collaboration with Through Vincent's Eyes: Van Gogh and His Sources at the Santa Barbara Museum of Art
Saturday, April 23 | 7:30pm
Sunday, April 24 | 3:00pm
The mesmerizing four hands of the Silver-Garburg Piano Duo come to life as the pair of pianists perform together on one piano. They are performing the World Premiere of a work written for them and the Santa Barbara Symphony by German composer Richard Dunser, a reimagining of a romantic work by Johannes Brahms, which was in fact a reimagining of a work by his mentor Robert Schumann. Dunser says that, unlike an arranger, he approached this as a new composition: "Ideally, the composer who is working on the piece sees to new instrumentation already laid out in the original work, like Michelangelo in the quarry of Carrara already selected the marble blocks in such a way that they were ideal for the planned sculptures, indeed he has already 'seen' the new work into the stone's structures." While the work is rooted in melodic music from the Romantic period, we can expect a few unexpected twists.
Mendelssohn's "Scottish Symphony" evokes Scotland's rugged, misty and dramatic terrain. The opening of the introduction, while not attempting to depict the scene, was inspired by a visit to Holyrood Castle, where Mary, Queen of Scots, was crowned. Mendelssohn was also a composer from the Romantic period, a time when emotions and melodies were incorporated into the music. Mendelssohn wrote to his family,
"In the deep twilight we went to the palace where Queen Mary lived and loved … The adjoining chapel is now roofless; grass and ivy grow abundantly in it; and before the ruined altar, Mary was crowned Queen of Scotland. Everything around is broken and mouldering, and the bright sky shines in. I believe I found the beginning of my Scottish Symphony there today."
Schumann, arr. Richard Dünser | Concerto for Piano
(four hands) and String Orchestra after Quartet op.47
Schubert | Sonata in C major D. 812 – 4th mov. Allegro Vivace
Mendelssohn | Symphony No. 3 in A minor, "Scottish"
Nir Kabaretti, conductor
Silver-Garburg Piano Duo, Piano
*Program content and concert dates may be subject to change: check our website for regular updates.
Please note: The safety of our patrons, artists, orchestra members, and staff is our top priority. Therefore we are complying with the Granada Theatre's Covid Safety protocols. Concert goers must show proof of vaccine or negative covid test, and all patrons must wear masks inside the theatre. Learn more important details about the Granada's Covid requirements here.
*Program content and concert dates may be subject to change: check our website for regular updates.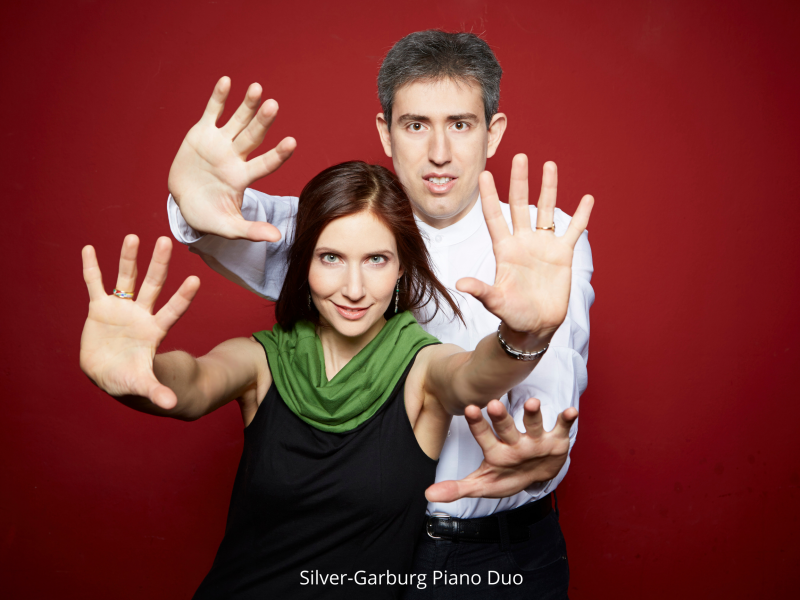 In the great and often underappreciated art of piano duo playing, Sivan Silver and her partner Gil Garburg are setting a new standard: acclaimed by audiences and critics alike, the duo has been invited time and time again by top orchestras, festivals, and concert organizers. They have performed in Carnegie Hall, Lincoln Center, the Vienna Musikverein, the Salzburg Festspielhaus, the Sydney Opera House and the Berlin Philharmonie; they have concertized in approximately 70 countries on five continents; and they collaborate regularly with such orchestras as the Israel Philharmonic, the St. Petersburg Philharmonic, the Melbourne Symphony and the Deutsche Kammerphilharmonie.
Maestro Kabaretti and the Silver-Garburg Piano Duo are presenting a "Parallel Stories" event at the Santa Barbara Museum of Art, in conjunction with their exhibition Through Vincent's Eyes: Van Gogh and His Sources, Thursday April 21, 2022.
Conducted by The Santa Barbara Symphony's
World Renowned Conductor
Nir Kabaretti has worked with some of the world's most sought-after musicians. Some of his most well-known collaborators include Lang Lang, Placido Domingo, Joyce Di Donato, Angel Joy Blue, Vadim Repin, Gilles Apap, Hélène Grimaud, and André Watts.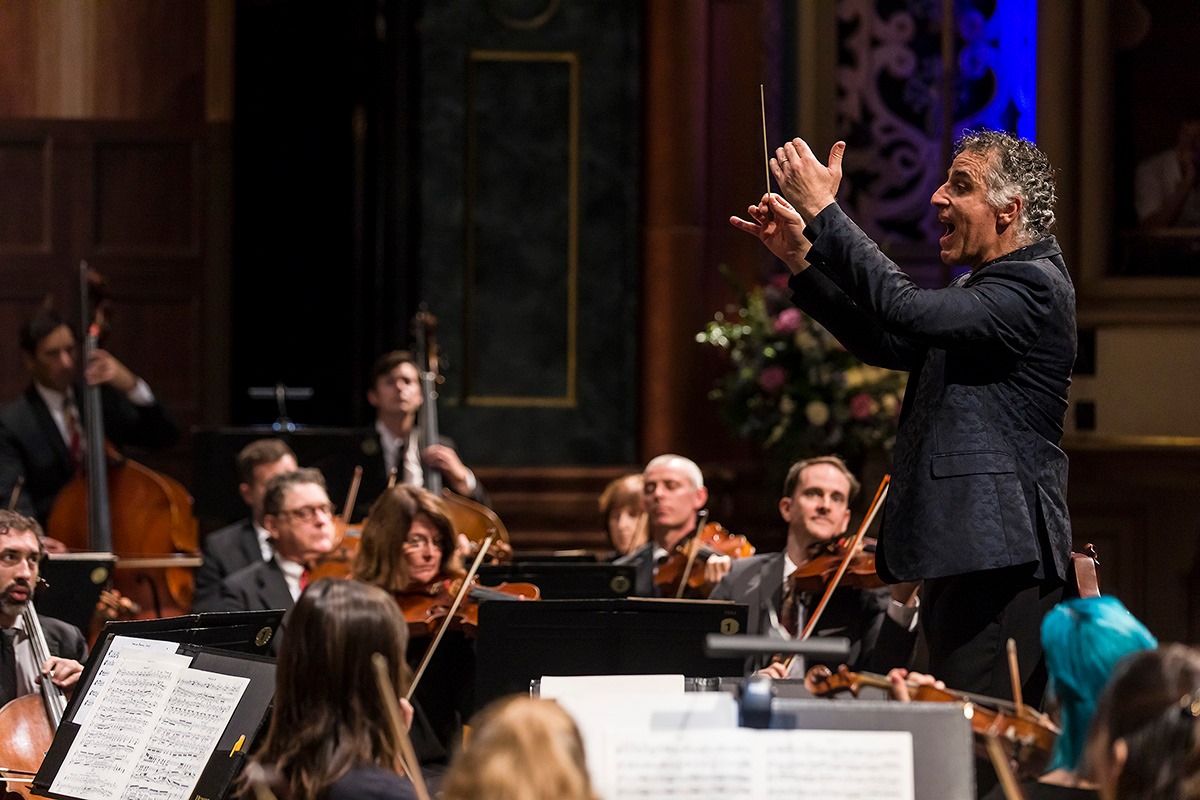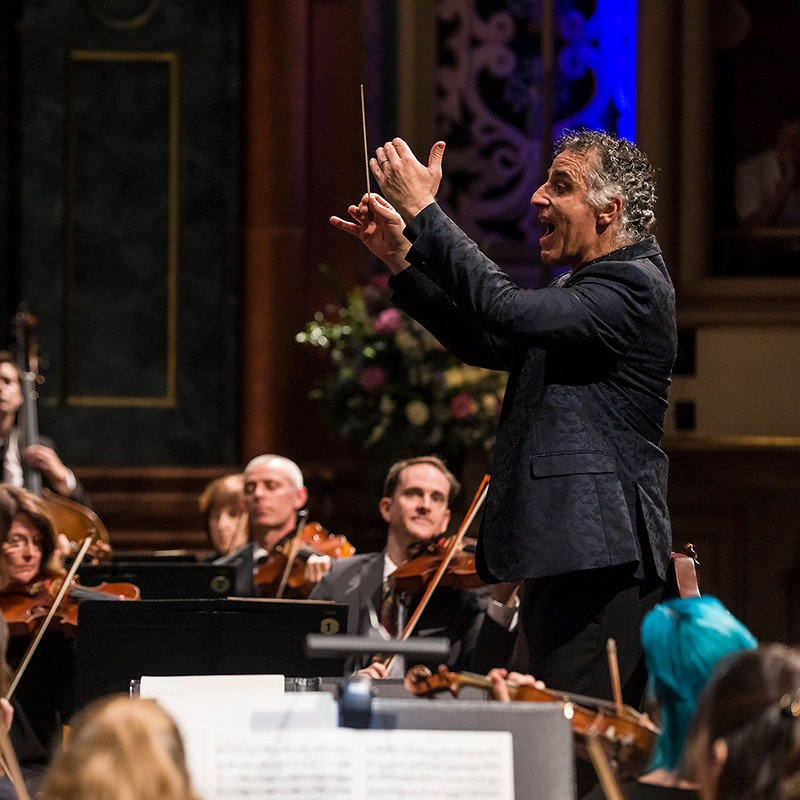 A very warm and special thank you
to our 2021/22 season donors and the sponsors making
this event possible!
Presented in collaboration with Through Vincent's Eyes: Van Gogh and His Sources at the Santa Barbara Museum of Art
Principal Concert Sponsor
-- Sarah & Roger Chrisman --
Artist Sponsor
-- Christine A. Green --

Selection Sponsor
-- Jean Rogers --
2021/22 Concert Season Sponsor