RENEW YOUR SEATS for the 2021/2022 season TODAY.
Maestro Nir Kabaretti has created an October–May journey for us to experience in person—together. Anchored with impactful works performed by extraordinary artists from across the globe, audiences are sure to feel joy, delight, surprise and connection as the sound of the Santa Barbara Symphony reverberates through us all.
October 23 & 24, 2021
Kismet
Nir Kabaretti, conductor
Lonnie Price, director
William Soleau, choreographer
A fully staged musical and artistic collaboration directed by Broadway director Lonnie Price, featuring the Santa Barbara Symphony, State Street Ballet, and a cast of performers from across the globe. 
November 13 & 14, 2021
Nicolas McGegan, guest conductor
Erik Rynearson, Santa Barbara Symphony principal viola
Rameau |  Dances from the opera Naïs
J.S. Bach | Brandenburg Concerto No. 4 in G major
Telemann | Viola Concerto in G major
Handel |  Music for the Royal Fireworks
January 15 & 16, 2022
Nir Kabaretti, conductor
Anne Akiko Meyers, violin
Arturo Marquez | Danzón No. 2
Arturo Marquez | Fandango Violin Concerto
Ponce | Estrellitas (arr. Heifetz)
Rimsky-Korsakov | Capriccio Espagnol
February 19 & 20, 2022
Nir Kabaretti, conductor
Michelle Temple, Santa Barbara Symphony principal harp
Jeff Beal | The Great Circle
Jeniffer Higdon |  Harp Concerto
Beethoven | Symphony No. 6 in F Major, "Pastorale"
March 19 & 20, 2022 
Nir Kabaretti, conductor
Cameron Carpenter, organ
Bach |  Prelude and Fugue in E-flat major BWV 552, "St Anne" (for solo organ)
Poulenc | Concerto for Organ, Timpani, and Strings in G minor
Saint-Saëns | Symphony No. 3 in C minor, "Organ Symphony"
April 23 & 24, 2022
Nir Kabaretti, conductor
Silver/Garburg, piano duo
Richard Dünser | Interpretation of Schumann Piano Quartet in E♭ major, Op. 47 (arr. Brahms for 4 hands) World Premiere
Mendelssohn | Symphony No. 3 in A minor, Op. 56, "Scottish"
May 21 & 22, 2022
Nir Kabaretti, conductor
Marcus Roberts Trio, guest artists
Gershwin | Concerto in F for Piano (arr. Roberts for jazz trio and orchestra)
Price | Symphony No. 1 in E minor
A SAFE RETURN TO THE GRANADA THEATRE
Our top priority remains the health and safety of our patrons, staff and musicians. The Granada Theatre continues to create comprehensive safety protocols that meet changing government guidelines and ensure the comfort of audiences. Their state of the art HVAC system refreshes the entire volume of air nine times an hour.
Between now and the first performance of the season, we anticipate evolving guidelines which will impact policies on mask wearing, proof of vaccination, low-touch ticketing, concessions, and—the big question: 100% seating capacity vs. socially-distanced seating.
PRIORITY 1 SUBSCRIBERS COME FIRST—Your Questions Answered
Will I be able to sit in my normal seats? 
Yes!* (in COVID there's always an asterisk!) Our confidence is high that the Granada Theatre will re-open at full capacity, meaning you will be seated in your reserved seats. However, until we know for sure that we will be at 100% capacity, we are ONLY renewing PRIORITY 1 subscribers because we know we can GUARANTEE seating for you—even in the most limited seating scenario.
If governmental guidelines require the Granada to limit capacity, we may have to seat you elsewhere in the hall following social distancing protocols. As a Priority 1 Subscriber, you will be in the audience, hearing and feeling the Santa Barbara Symphony LIVE in our coming season—together. Your 2021/22 subscription comes with built-in flexibility. If any circumstance arises that impacts in-person attendance, we will provide other seating options, and in more severe situations, an adjusted schedule or options to view performances digitally.
What seats do I have? 
As a PRIORITY 1 Subscriber, the seats you had as part of your original 2019/20 subscription package are being held for you until August 1st. (We recommend renewing by June 30th).
Can I change my seats? 
Yes* We are following a specific schedule to ensure renewing subscribers receive first priority. To request a seating change, you must first RENEW your subscription, and indicate that you are requesting a seating change. Your request will be prioritized. Then, after the renewal period, PRIORITY 1 requests will be processed in the order they were received.
When will I receive my tickets?
Tickets will be mailed to you (or available for pick up) after Labor Day.
Will there be a New Year's Eve concert?
Yes! Renewed subscribers will receive the first opportunity to purchase a ticket once they become available! We will announce details once it is confirmed the Granada will have 100% capacity available.
Will there be a Season Brochure?
Yes! Keep an eye on your mailbox for our 2021/22 Season brochure, which will arrive in July.
How can I sponsor a concert, guest artist, or selection? / How can I join the Musical Chairs Society or Crescendo? / How can I support your music education programs?
To discuss any of our vital programs that impact our community, please contact Rebecca Roling, VP of Patron & Community Engagement, at rroling@theSymphony.org or (805) 898-0107.
When will tickets & subscriptions open to the general audience?
New subscriptions will become available August 1st, and single tickets will become available after Labor Day.
As a Priority 1 Subscriber, you are seeing the Season first in order to lock in your seats!
COMING SOON: Full Season Press Release
COMING SOON: Full Season Subscription Brochure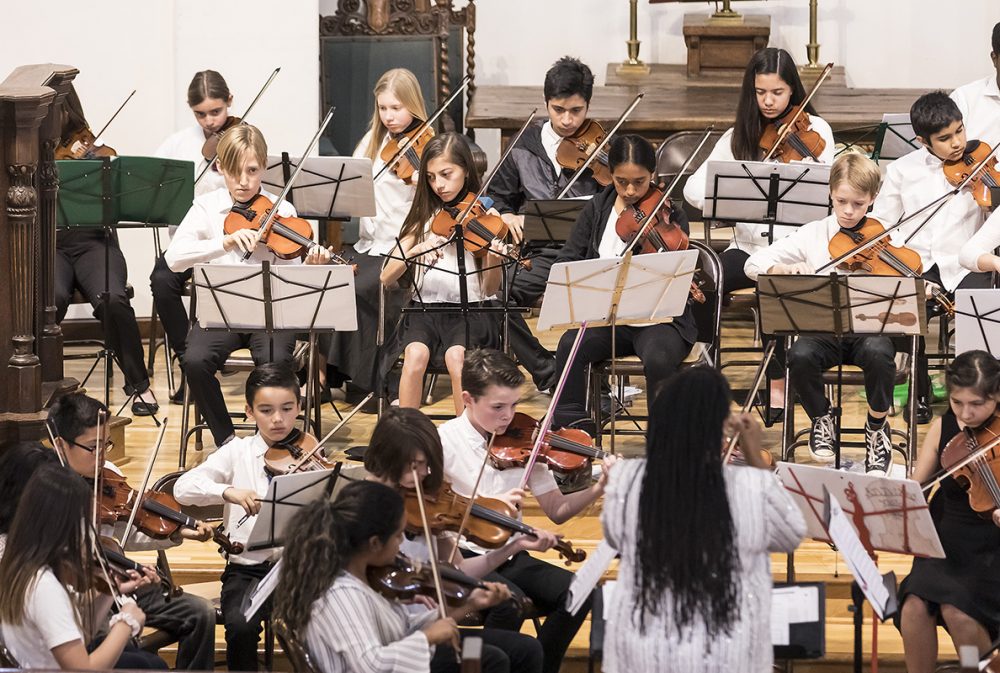 BE INSTRUMENTAL
Please consider including a donation with your subscription renewal. Your generosity supports our musicians and students, and allows us to continue to present world-class performances.
Have additional questions? You can reach us by phone at (805) 898-9386 or email info@thesymphony.org.