Santa Barbara Symphony's 70th Anniversary Season
WELCOME TO THE 2022/23 SEASON
NEW SUBSCRIPTIONS ON SALE JULY 1, 2022!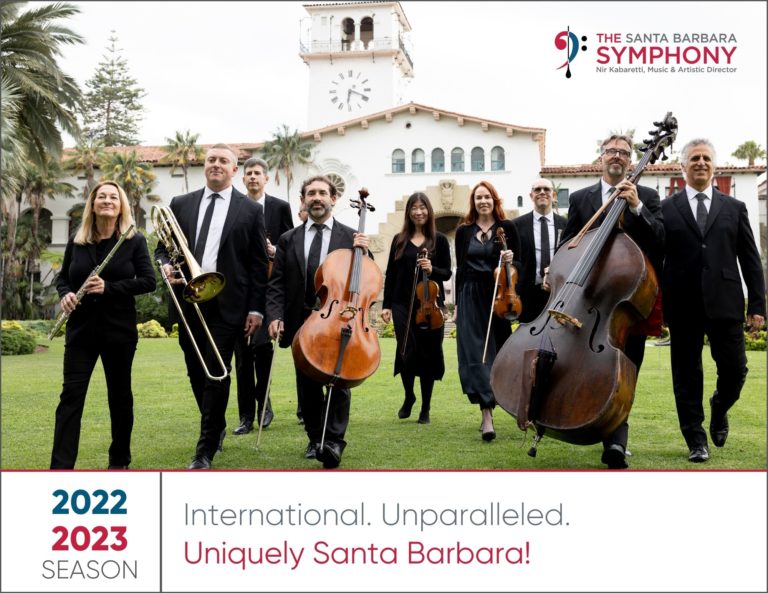 RENEW YOUR SEATS for the 2022/2023 season TODAY.
Maestro Nir Kabaretti has created a season for us to experience in person—together. Anchored with impactful works performed by critically acclaimed and internationally renowned artists from across the globe, audiences are sure to feel joy, delight, surprise and connection as the sound of the Santa Barbara Symphony reverberates through us all.
*All programs and artists are subject to change.
Carmina Burana – Song, Dance, & Symphony
October 15 & 16, 2022
In collaboration with State Street Ballet
Nir Kabaretti, conductor
William Soleau, choreographer
Orff | Carmina Burana 
Faure' | Pavane, Op. 50
Saint Saens | Bacchanale from Samson et Dalila
Wisdom of the Sky, Water, Earth
November 19 & 20, 2022
Nir Kabaretti, conductor
Alessio Bax, piano
Schumann | Piano Concerto in A minor 
Mozart | Symphony No. 40 in G minor 
Sibelius | Valse Triste 
Cody Westheimer | Wisdom of the Sky, Water, Earth – World Premiere Storytelling of and by the Chumash
Trains, Plains, & Violins
January 21 & 22, 2023
Nir Kabaretti, conductor
Guillermo Figueroa, violin
Dvorak | Symphony from the New World 
Elmer Bernstein, arr. Peter Bernstein | Toccata for Toy Trains
Miguel Del Aguila | Concerto for Violin
Transformation
February 18 & 19, 2023
Nir Kabaretti, conductor
Natasha Kislenko, piano
Ted Nash, saxophone
Ravel | Bolero
Strauss | Death and Transfiguration 
Ted Nash | Transformation World Premiere
John Williams: A Cinematic Celebration
March 18 & 19, 2023
A multimedia tribute to John Williams
Beethoven Dreams
April 15 & 16, 2023
Nir Kabaretti, conductor
Beethoven | Symphony No. 4 
Beethoven | Piano Concerto No. 5 "The Emperor"
Ella Sheriff | The Eternal Stranger (based on a dream by Beethoven)
Platinum Sounds: The Symphony Turns 70
May 13 & 14, 2023
Nir Kabaretti, conductor
Philippe Quint, violin
All Section Principals, guest artists
Brahms | Symphony No. 1 (in memory of Hans Koellner) 
Jonathan Leshnoff | Concerto Grosso (commissioned for The Symphony's 60th Anniversary)
Extra! Extra! One Night Only!
New Year's Eve 
December 31, 2022
An Evening with Sinatra!
June 15, 2023 
SAFE RETURN AT THE GRANADA THEATRE
Our top priority remains the health and safety of our patrons, staff and musicians. The Granada Theatre continues to create comprehensive safety protocols that meet changing government guidelines and ensure the comfort of audiences. Their state of the art HVAC system refreshes the entire volume of air nine times an hour.
Between now and the first performance of the season, we anticipate evolving guidelines which will impact policies on mask wearing, proof of vaccination, and concessions.
PRIORITY 1 SUBSCRIBERS COME FIRST—Your Questions Answered
What seats do I have? 
As a PRIORITY 1 Subscriber, your seats from the original 2021/22 subscription package are being held for you until July 1st. You're eligible for Early Renewal Bonuses if you renew by May 18th.
What are the Early Renewal Bonuses if we renew by May 18th?
When you renew by May 18th, you can receive 2 complimentary tickets to our 2021/22 Season Finale, "Riffing on Gershwin" so you can share your love of The Symphony with your friends (mark your day request on your renewal form). You will also be entered to win a chance to have BEER WITH NIR, an intimate event with only 10 spots. Yes, there will be Beer alternatives!   
Can I change my seats? 
Yes* We are following a specific schedule to ensure renewing subscribers receive first priority. To request a seating change, you must first RENEW your subscription, and indicate that you are requesting a seating change. Your request will be prioritized. Then, after the renewal period, PRIORITY 1 requests will be processed in the order they were received. *Renew by July 1 to reserve your seats or receive priority for seat change requests.
When will I receive my tickets?
Tickets will be mailed to you (or available for pick up) after Labor Day.
Will there be a Season Brochure?
Yes! Keep an eye on your mailbox for our 70th Anniversary 2022/23 Season brochure, which will arrive this summer.
How can I sponsor a concert, guest artist, or selection? / How can I join the Heritage Society or Crescendo? / How can I support your music education programs?
To discuss any of our vital programs that impact our community, please contact Rebecca Roling, VP of Patron & Community Engagement, at rroling@theSymphony.org or (805) 898-0107.
When will tickets & subscriptions open to the general audience?
New subscriptions will become available in late May, and single tickets will become available after Labor Day.
As a Priority 1 Subscriber, you are seeing the Season first in order to lock in your seats!
COMING SOON: Full Season Press Release
COMING SOON: Full Season Subscription Brochure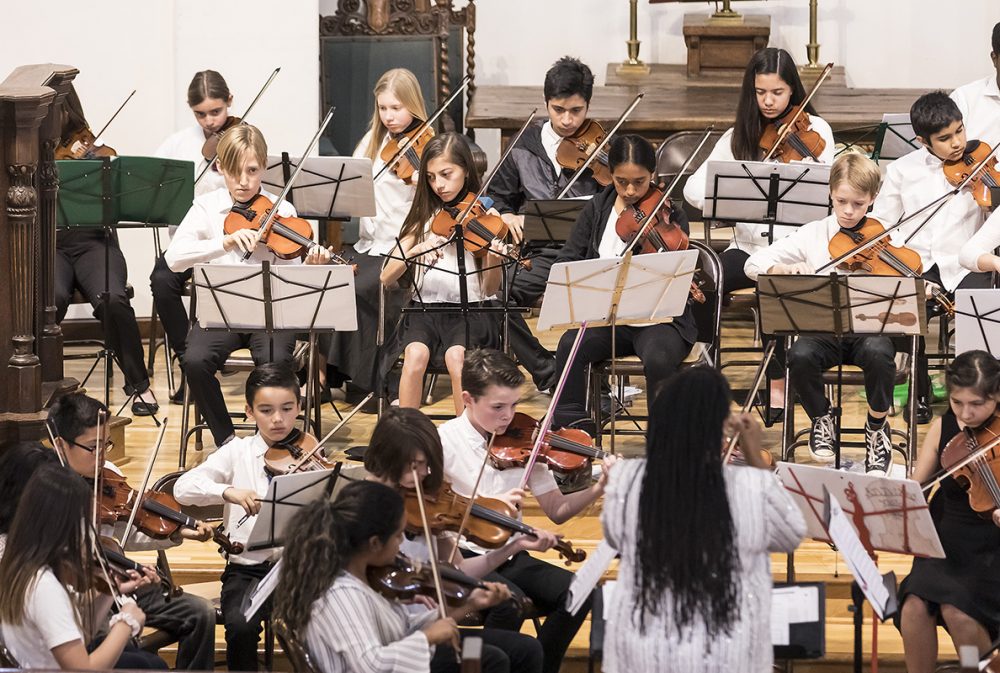 BE INSTRUMENTAL
Please consider including a donation with your subscription renewal. Your generosity supports our musicians and students, and allows us to continue to present world-class performances.
Have additional questions? You can reach us by phone at (805) 898-9386 or email info@thesymphony.org.