Presented in partnership with Jazz at the Lobero
Saturday, May 21 | 7:30pm
Pairing the Symphony with jazz royalty, and featuring a work of the first African American woman recognized as a symphonic composer, innovation feels wonderfully familiar.
Gershwin | Piano Concerto in F (arr. M. Roberts, for jazz trio and orchestra)
Price | Symphony No. 1 in E minor
Nir Kabaretti, conductor
Marcus Roberts Trio
Marcus Roberts, piano
Jason Marsalis, percussion
Rodney Jordan, bass
*Program content and concert dates may be subject to change: check our website for regular updates.
Please note: The safety of our patrons, artists, orchestra members, and staff is our top priority. Therefore we are complying with the Granada Theatre's Covid Safety protocols. Concert goers must show proof of vaccine or negative covid test, and all patrons must wear masks inside the theatre. Learn more important details about the Granada's Covid requirements here.
*Program content and concert dates may be subject to change: check our website for regular updates.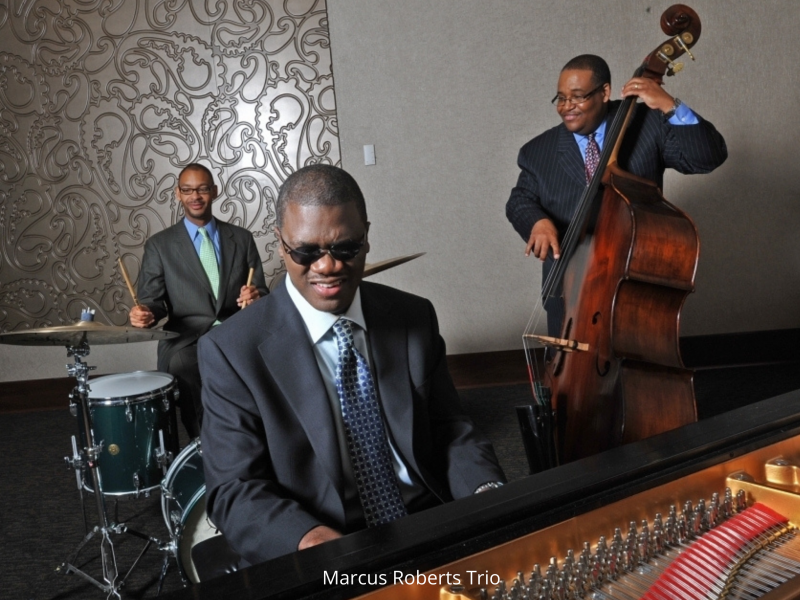 The Marcus Roberts Trio – a long-term musical partnership between pianist, Marcus Roberts, the phenomenal drummer Jason Marsalis, and gifted bassist Rodney Jordan
​The Marcus Roberts Trio is known for its virtuosic style and entirely new approach to jazz trio performance. While most jazz trios have the piano front and center, all members of the Marcus Roberts Trio share equally in shaping the direction of the music by changing its tempo, mood, texture, or form at any time. And they do this with lightning quick musical reflexes and creative imagination. The trio is known for having almost telepathic communication on the stage. And more than a few concert goers have been heard to say that it sounds like a lot more than three people up there on the stage!
The Marcus Roberts Trio believes in 'letting the music take over' and the result is a powerfully rhythmic and melodic sound that is filled with rhythmic, harmonic, and dynamic contrast. One of the most enjoyable aspects of watching this trio perform is that it is so evident that these three musicians are really having fun playing together and listening to each other.
"One way Roberts individualizes his sound is by utilizing orchestral devices initially borrowed from the Ahmad Jamal Trio. In the course of a single piece, he constantly modulates grooves, tempos and keys, plays separate time signatures with the right hand and the left, and, as he puts it, "flips around the roles of the piano, bass and drums by giving everyone an equal opportunity to develop the concepts and themes, to change the form, to get us where we're getting ready to go." Ted Panken, Jazziz Magazine
Added to the logic and balanced trio style of Ahmad Jamal, is the swing and virtuosity of the Oscar Peterson Trio, combined with the buoyant joyous sound of Erroll Garner. These influences provide a rich foundation for the ever evolving and expanding sound of the Marcus Roberts Trio. The musical cues combine with musical inspiration from all over the world, which guarantees that audiences never know where this trio is heading; influences from Africa, Europe, and South Amerca are combined with American traditions to give this group an infinite palate of styles, timbres and colors to draw from.
Conducted by The Santa Barbara Symphony's
World Renowned Conductor
Nir Kabaretti has worked with some of the world's most sought-after musicians. Some of his most well-known collaborators include Lang Lang, Placido Domingo, Joyce Di Donato, Angel Joy Blue, Vadim Repin, Gilles Apap, Hélène Grimaud, and André Watts.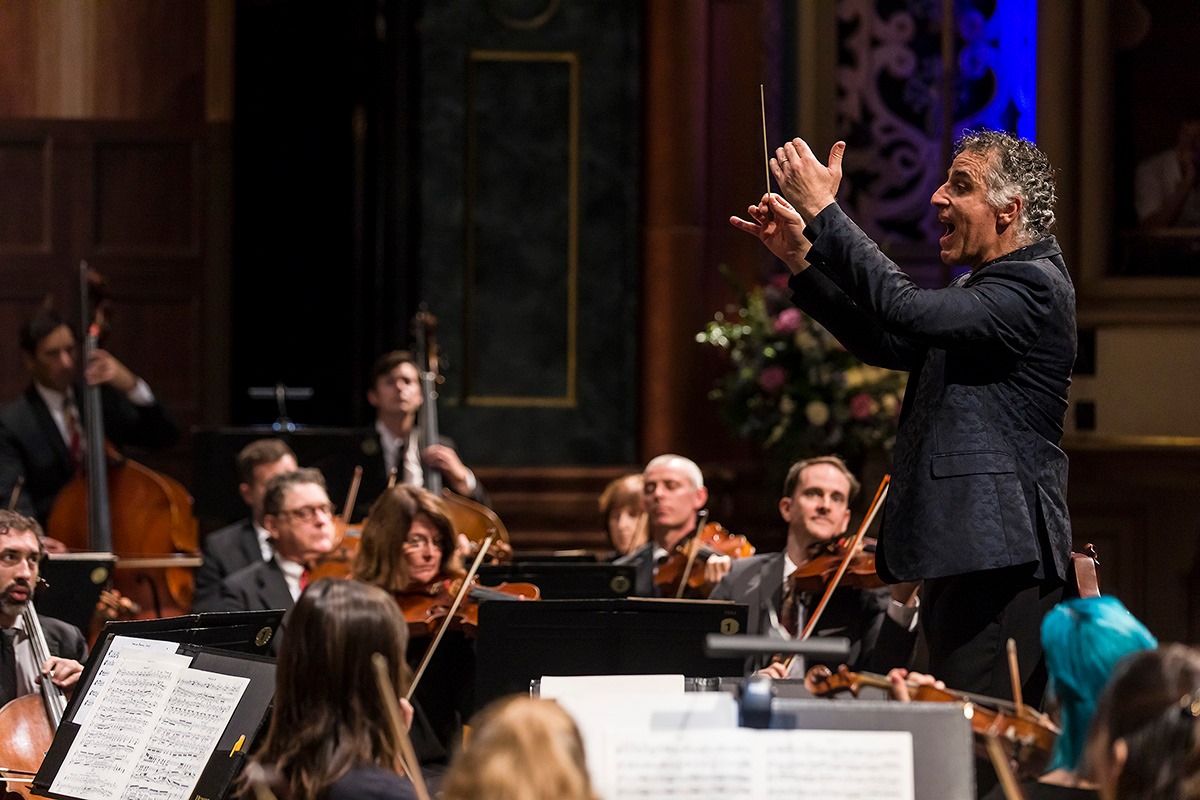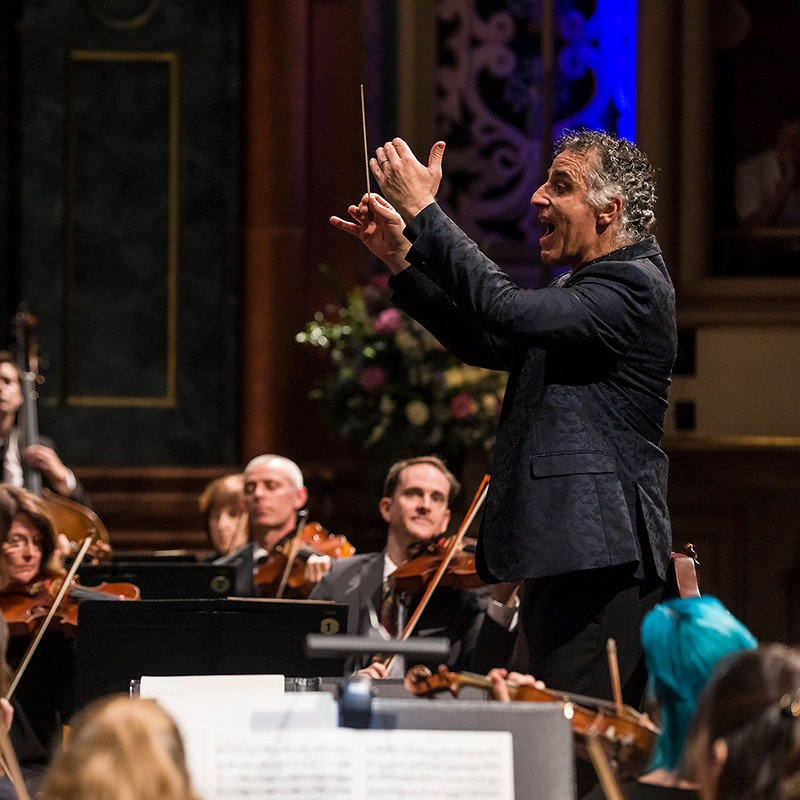 A very warm and special thank you
to our 2021/22 season donors and the sponsors making
this event possible!
Principal Concert Sponsor
-- Samuel M. & Alene S. Hedgpeth --

Artist Sponsors
-- Pat Gregory for the Baker Foundation --
-- Daniel & Mandy Hochman --
Selection Sponsors
-- Dingman Family Foundation --
-- Omega Financial Group --
-- Wallin Studios --
-- Anne F. Sage & Jesse D. Sgro --
-- Village Properties, Inc. --
2021/22 Concert Season Sponsor