Recording Now Available On-Demand
The Santa Barbara Symphony returns! See and hear our Opening Night of the new 2020/21 Season as we create an exciting path forward during COVID-19.  In an sparkling evening from the stage of The Granada Theatre, Broadway star Lisa Vroman sings from the Great American Songbook in the intimate style of cabaret. Hosted by celebrated actress and singer Leslie Zemeckis, our opening night concert will have you humming along to Gershwin, Berlin, Lloyd-Webber.
Originally livestreamed on Saturday, October 17, 2020 and rebroadcast on Sunday, October 18, 2020, this program is now available for on-demand viewing until November 18, 2020.
Maestro Kabaretti designed for the home viewer.  The 90-minute concert  includes backstage interviews with musicians during a brief intermission.
"…Vroman as Lilli Vanessi is a spitfire of a performer with magical stage presence and one of the finest female voices ever heard on the great expanse of the MUNY stage."
-Glimmerglass Opera/St. Louis MUNY Theater
LIVESTREAM RECORDING NOW AVAILABLE
Countdown Clock begins
30min: Pre-show
90min: The performance: includes backstage interviews during a short intermission
A Joint Fundraiser with
The Granada Theatre
Your digital ticket enables your access to the recording.
A pesonalized link to the Broadcast Page is sent within 30 minutes of your purchase.
EVENT COMMITTEE & SPONSORS
EVENT COMMITTEE
CO-CHAIRS
Janet Garufis, Chair, Board of Directors, Santa Barbara Symphony
Palmer Jackson, Jr., Executive Chairmen, The Granada Theatre
Ed Birch
Dan Burnham
Mary Dorra
Brooks Firestone
Bob Montgomery
Anne Towbes
EVENT SPONSORS
MAESTRO CIRCLE
The Ann Jackson Family Foundation
Mr. & Mrs. Palmer G. Jackson, Sr.
PLATINUM CIRCLE
Marcy Carsey
Lady Leslie Ridley-Tree
GOLD CIRCLE
Helene Beaver
Tracy & Michael Bollag
Dan & Meg Burnham
Donovan & Kathy Chalfant
Mary Tonetti Dorra
Brooks & Kate Firestone
Bob & Val Montgomery
Mosher Foundation—Ed & Sue Birch
Dick & Ann Zylstra
SILVER CIRCLE
Roxana & Fred Anson
George & Elly Bajor
Linda Stafford Burrows
Maryan Schall
BRONZE CIRCLE
Heather & Chris Biles
Barbara Burger & Paul Munch
David & Deidre Cronenbold
Diane Dodds & David Reichert
Connie Frank & Evan Thompson
Janet Garufis
Renee Grubb
Joel Kreiner & Stina Hans
Alex Pananides & Jan Dunbar
Matt Rowe, Raymond James & Associates
Jack & Anitra Sheen
Diane & Charles Sheldon
Wayne & Sharol Siemens
Trudy Smith
Anne Smith Towbes
Wallin Studios
Mort & Judy Weisman
Carol Wilburn & Charles McClintock
The Santa Barbara Symphony
offers a special thank you to our 2020/21 Season supporters!
A special thank you to David & Chris Chernof, Roger & Sarah Chrisman, and Daniel & Mandy Hochman
for generously Sponsoring Concerts that had to be cancelled last spring due to COVID-19

2020/21 Individual
Sponsors - October 17
-- Susan Aberle --
Selection Sponsor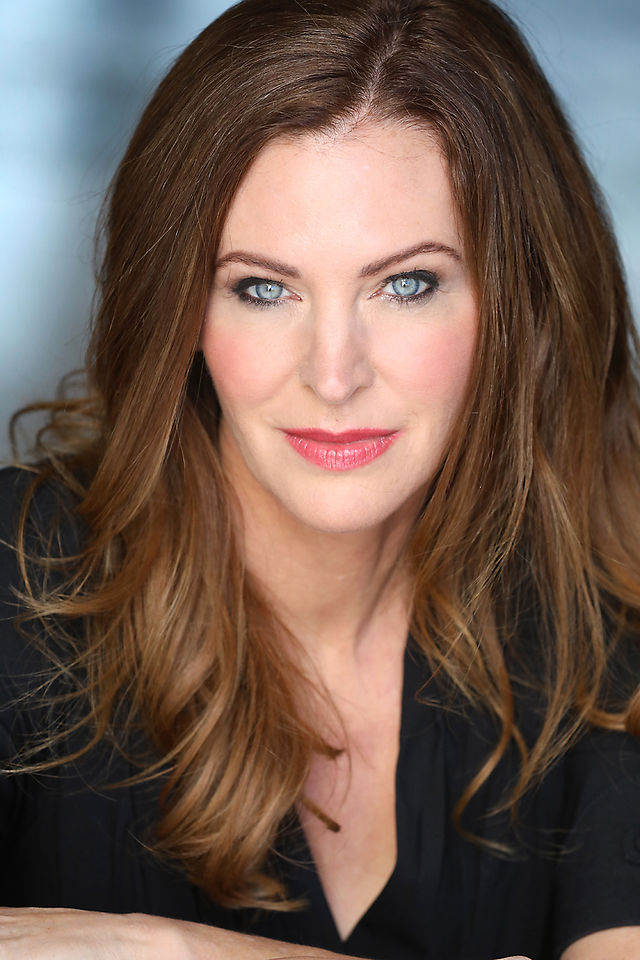 Show Host
Leslie Zemeckis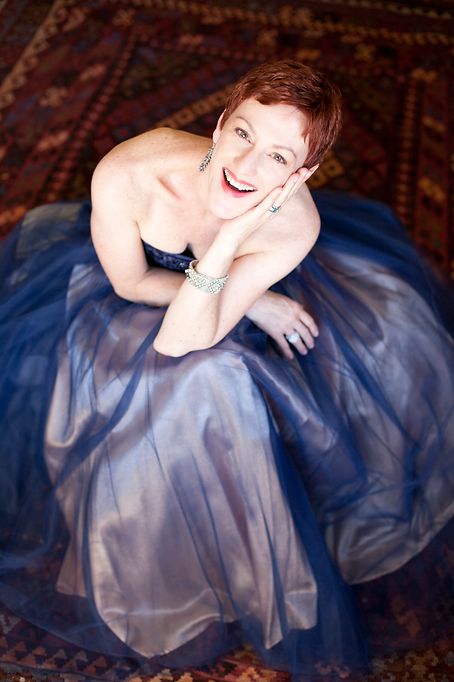 Soprano Soloist
Lisa Vroman
Recording Now Available On-Demand
Leslie Zemeckis is a best-selling author, actress, writer and award-winning documentarian. Leslie's critically acclaimed films include Behind the Burly Q, the true story of old-time burlesque in America which ran on Showtime. The film was championed by such publications as USA Today and The New Yorker reveals the never-before told stories of the men and women who worked in burlesque during its Golden Age; Bound by Flesh about Siamese twin superstars Daisy and Violet Hilton which debuted at number 5 on Netflix, and Mabel, Mabel, Tiger Trainer chronicling the extraordinary story of the world's first female tiger trainer, Mabel Stark, in the early part of the 20th century.
Lisa starred for several years on Broadway as Christine Daaé in The Phantom of the Opera. As Christine, she garnered Theatre Critics' awards for the role in a record breaking run in San Francisco, and did a return engagement at the Ahmanson Theatre in Los Angeles. Ms. Vroman starred as Rosabella in The Most Happy Fella, making her New York City Opera debut with Paul Sorvino playing the title role. She played the role of Charlotte in A Little Night Music with Michigan Opera Theatre, starring Leslie Uggams and Ron Raines. She starred as Lili Vanessi in Kiss Me Kate with both Glimmerglass Opera and the MUNY Theater of St. Louis, and played Marian Paroo in The Music Man with Shirley Jones (Mrs. Paroo) and Patrick Cassidy (Harold Hill) at The Bushnell Theatre in Hartford CT. Lisa sang the role of Birdie in Regina with Utah Opera, conducted by Keith Lockhart; made her New Jersey Opera debut as Rosalinda in Die Fledermaus (directed by Ira Siff); and premiered and recorded two Comic Operas by composers John Musto (Bastianello) and William Bolcom (Lucrezia) with the New York Festival of Song.
Conducted by The Santa Barbara Symphony's
World Renowned Conductor
Nir Kabaretti has worked with some of the world's most sought-after musicians. Some of his most well-known collaborators include Lang Lang, Placido Domingo, Joyce Di Donato, Angel Joy Blue, Vadim Repin, Gilles Apap, Hélène Grimaud, and André Watts.