Celebrate New Year's Eve with opal restaurant & bar and the Santa Barbara Symphony!
Celebrate New Year's Eve with opal restaurant & bar
and the Santa Barbara Symphony!
You're invited to an evening of celebration, camaraderie,
incredible food and sensational music… all downtown!
New Year's Eve Dinner & Concert Package starting at $250
Join us for an unforgettable pairing of food, music and celebration!
Enjoy an elegant 4-course, fine-dining experience at opal restaurant & bar
then stroll across the street to The Granada Theatre for:
 New Year's Eve with The Symphony: Timeless Classics: Celebration of Pop, Rock & Broadway!
Package Prices vary and include:
Dinner, tax & gratuity at opal for $135pp
Tickets to New Year's Eve with The Symphony for $115, $175 or $250pp depending on zones
Choose from Loge/Box, A+ or A Seats!
Complimentary hats, tiaras and noise makers!
Chance drawings for gift certificates to Opal, The Symphony, and more!
Festive walk to the Granada!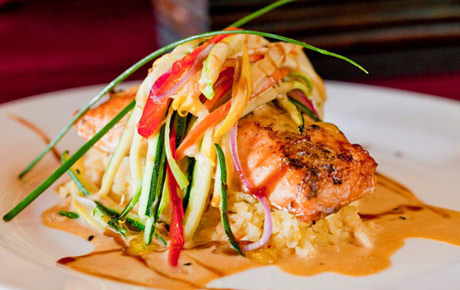 opal seatings begin at 4:45 pm at community tables and all conclude in time to stroll to
The Granada for a complimentary champagne pour.
The Symphony concert is 8:30pm – 10:00pm
Dinner includes tax & gratuity.  All beverages will be ordered and paid for at opal.
SYMPHONY CONCERT TICKETS:  
 Loge or Box Seats @ $250 each 
A+ Zone Seats: Front Orchestra Center, Orchestra Center or Loge Side @ $175 each
A Zone Seats: Front Orchestra or Balcony @ $115 each
Any questions, please contact Juli Askew
Development Manager, Santa Barbara Symphony
at jaskew@thesymphony.org or (805) 898-8785
OPAL DINNER MENU
You will enjoy a 4-course meal with one item from each category:
Appetizer: Choose One
Shredded Phyllo Wrapped Tiger Prawns with a coconut curry sauce and an Asian Napa cabbage salad
Warm Duck Confit with Portobello mushroom ravioli with toasted hazelnuts in a sage brown butter sauce
Vegetarian option available

Soup or Salad: Choose One
Roasted Tomato Lobster Bisque with a jalapeno cream garnish
Opal Mixed Gourmet Greens with candied pecans, sun-dried cranberries, shaved red onion, butternut squash "croutons" and our Honey Pear vinaigrette 

Entrée: Choose One
Grilled Chicken Breast and Wild Mushrooms with a fresh tarragon lemon beurre blanc with sauteed fresh shitake and oyster mushrooms on truffle butter whipped Yukon Gold potatoes, with fresh seasonal vegetables  
Vegetable Napoleon – a Gorgonzola Potato Cake layered with grilled eggplant, grilled portobello mushroom, sauteed garlic spinach and grilled polenta on a roasted tomato sauce 
Pan Seared Fresh Wild Salmon Filet on a crispy potato crepe with sauteed winter vegetables, wild mushroom Marsala cream sauce.  Finished with a roasted corn and wild mushroom salsa 
Shredded Phyllo Wrapped Fresh Atlantic Halibut with a fresh tropical salsa on a champagne caviar beurre blanc and sun-dried cherry couscous  
Slow Roasted Short Ribs on a Chipotle honey adobo sauce with a roasted corn, wild mushroom relish and horseradish and whipped Yukon Gold potatoes 
Grilled Filet Mignon capped with Gorgonzola and portobello mushroom with whipped Yukon Gold potatoes and a Pancetta Cipolini onion sauce 

Dessert: Choose One
"Like Water for Chocolate" Surprise – Callebaut Dark Chocolate, White Chocolate, and a Fresh Raspberry Coulis 
Tahitian Vanilla Bean Creme Brulee
Sunday, December 31, 2023
Dinners from 4:45 pm - 8:00 pm
Concert from 8:30 pm - 10:00 pm
Concert Duration: Approximately 90 minutes
Conductor and host Andrew Lipke puts the NEW in our New Year's Eve tradition as he leads the orchestra in a thematic celebration about the passing of time with a set of pop, rock & Broadway classics that will have you dancing in the aisle and waxing nostalgic. In a festive evening of music, Lipke trades the conductor's baton for his guitar to create some symphonic surprises! Our traditional salute to the military and Auld Lang Syne sing-along will round out the evening as we all create new memories in time.
Andrew Lipke, Guest Conductor & Host
Christina Maxwell, Singer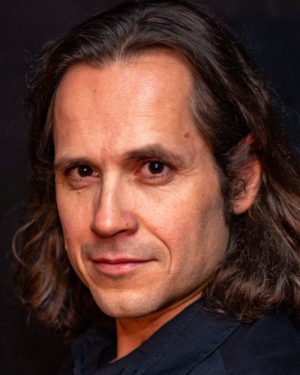 Andrew Lipke is a Philadelphia-based, South African-born composer and multi-instrumentalist active in many different styles of music. In 1996, Lipke moved to Philadelphia to pursue a degree in composition at The University of the Arts and has since gone on to become a critically acclaimed and sought-after arranger, producer, composer, performer, and educator.
Andrew is driven by a passion to find the common ground between disparate styles of music, and his career reflects this. He has been featured as a composer, arranger, and/or vocalist with such prominent American symphonies as the Nashville, Pittsburgh, Los Angeles, Indianapolis, Colorado, Columbus, Charlotte, and North Carolina symphonies and the Colorado Music Festival Orchestra.
Lipke has produced dozens of records for local and regional artists, and released six solo albums. In 2010, Andrew formed the Azrael String Quartet to perform music he had written for his album The Plague which upon release was named one of the "50 best albums of the year" by Philadelphia Weekly. His 2012 work "Siddiqah" was choreographed by The Columbus Dance Theatre for their production Rock Out!, which also included several string quartet arrangements of classic rock songs Lipke completed for the Carpe Diem String Quartet. In 2013, Andrew wrote a punk rock score for the internationally released epix film Back Issues: The Hustler Magazine Story, and in 2014 he had the privilege of completing orchestral arrangements for Blue Note Records artist Amos Lee's sold-out show with the Colorado Symphony at the legendary Red Rocks Amphitheater. This concert was subsequently released as Amos Lee Live from Red Rocks with the Colorado Symphony and prominently features several of Lipke's symphonic arrangements.
In 2015, Andrew released his sixth studio record called Siddhartha. The first in an album cycle based on the Herman Hesse novel of the same name, Siddhartha has been praised for its "smartly constructed lyrics and gorgeously orchestrated melodies" (A.D. Amorosi, Philadelphia City Paper). The album features collaborations with members of Choral Arts Philadelphia, The Philadelphia Bach Collegium, and other prominent classical and non-classical musicians from the region.
Upon an invitation from esteemed maestro Dirk Brossè, Andrew is currently involved in an ongoing residency with The Chamber Orchestra of Philadelphia, creating, curating, and hosting an innovative, cross-genre concert series entitled "Intersect." In addition to his composition, production, and arranging work, Andrew also tours the country with the critically acclaimed Led Zeppelin tribute band Get The Led Out.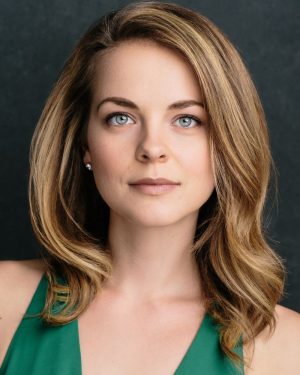 Christina Maxwell is a New York City-based singer, actress, and executive.  
A graduate of the University of Michigan's acclaimed Musical Theatre department, Maxwell performs across the globe.  Recent performances include featured soloist with Festival Napa Valley, Festival of the Arts Boca, the Metropolitan Opera Orchestra, and at the United Nations' 67th Annual Commission on the Status of Women.  In June, she joined renowned Italian Tenor Pasquale Esposito in concert on the private island of Li Galli in Italy, and in January will perform in concert in Tokyo and Kyoto.
Additionally, Maxwell works at the intersection of the arts and the corporate world as Director at a global real estate firm, The Related Companies.  She serves as the Executive Director of High Line Nine Galleries, Related Companies' collection of nine gallery spaces, and advises on the company's art acquisition.  She also advises on cultural partnerships and corporate mental health strategy.
Maxwell previously served as a Pediatric Oncology Arts Therapist for the New York City nonprofit, RipRap, providing one-on-one music and art sessions to children battling cancer.  She was named the Distinguished Young Woman of America in 2012, for excellence in scholastics, leadership, and talent.  Maxwell is a native of Asheville, North Carolina.
A very warm and special thank you
to our 2023/24 season donors and the sponsors making this event possible!
Principal Concert Sponsor
-- Samuel M. & Alene S. Hedgpeth--
Conducting Sponsor
-- Dr. Bob Weinman --
Champagne Sponsor
-- Marilynn Sullivan & Lois Duncan --
2023/24 Concert Season Sponsor