An evening honoring the strength, beauty, perseverance, hope, creativity, and community of Santa Barbara
Already purchased your ticket?
Check your SPAM folder for the email with your personal LINK to the broadcast.
LIVESTREAM RECORDING NOW AVAILABLE
Join us for our Season Finale, a special evening honoring the strength, perseverance, hope, creativity, and community that makes up the Santa Barbara Symphony family. Guest pianist Awadagin Pratt performs Mozart's Piano Concerto No. 12 in A Major, our musicians are once again in the spotlight as they perform a concert that includes Beethoven Symphony No. 7 in A Major, Op.92, and Benjamin Britten: Fanfare for St. Edmundsbury. Also featuring Joseph Malvinni, guitar, Winner of the 2021 SB Youth Symphony Concerto Competition performing Castelnuovo-Tedesco:  Concerto for Guitar in D major, First Movement.
"Two hundred years after its debut, the transcendent Allegretto of Beethoven's Symphony No. 7 in A major, Op. 92, continues to captivate listeners."
Britten: Fanfare for St. Edmundsbury
Castelnuovo-Tedesco: Concerto for Guitar in D major, First Movement
Mozart: Piano Concerto No. 12  in A major, K. 414
Beethoven: Symphony No. 7 in A major, Op.92
Conducted by Nir Kabaretti
Performances by…
6pm: Countdown Clock begins
30 minutes: Pre-show
7pm: Show Begins
90 Minutes
The performance: includes backstage interviews during a short intermission
*Program content and concert dates may be subject to change: check our website for regular updates.
A very warm and special thank you
to our 2020/21 season donors and the sponsors making this event possible!
2020/21 Concert
Season Sponsor

Video & Audio Technology
Season Sponsor

-- Daniel & Mandy Hochman --
Principal Concert Sponsor
-- Christine A. Green --
Artist Sponsor
-- Eve Bernstein --
-- The Lehrer Family Charitable Fund, Seymour & Shirley Lehrer and Ellen Lehrer Orlando & Tom Orlando --
Selection Sponsors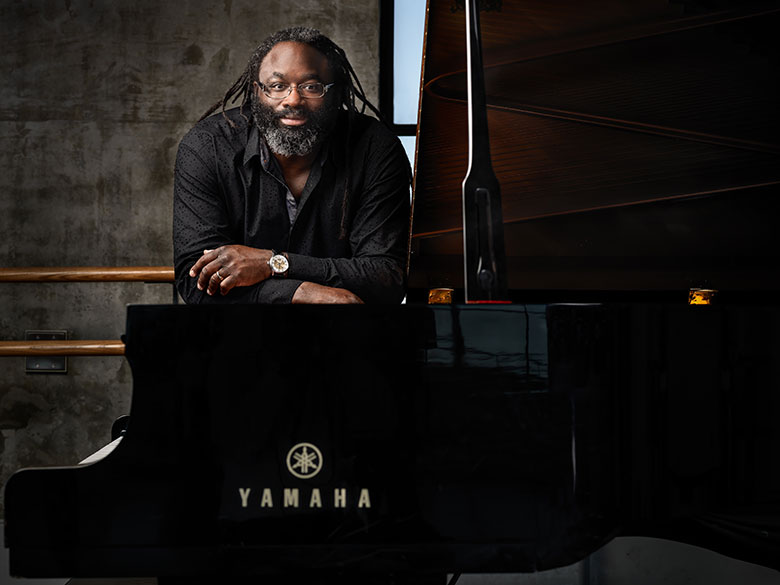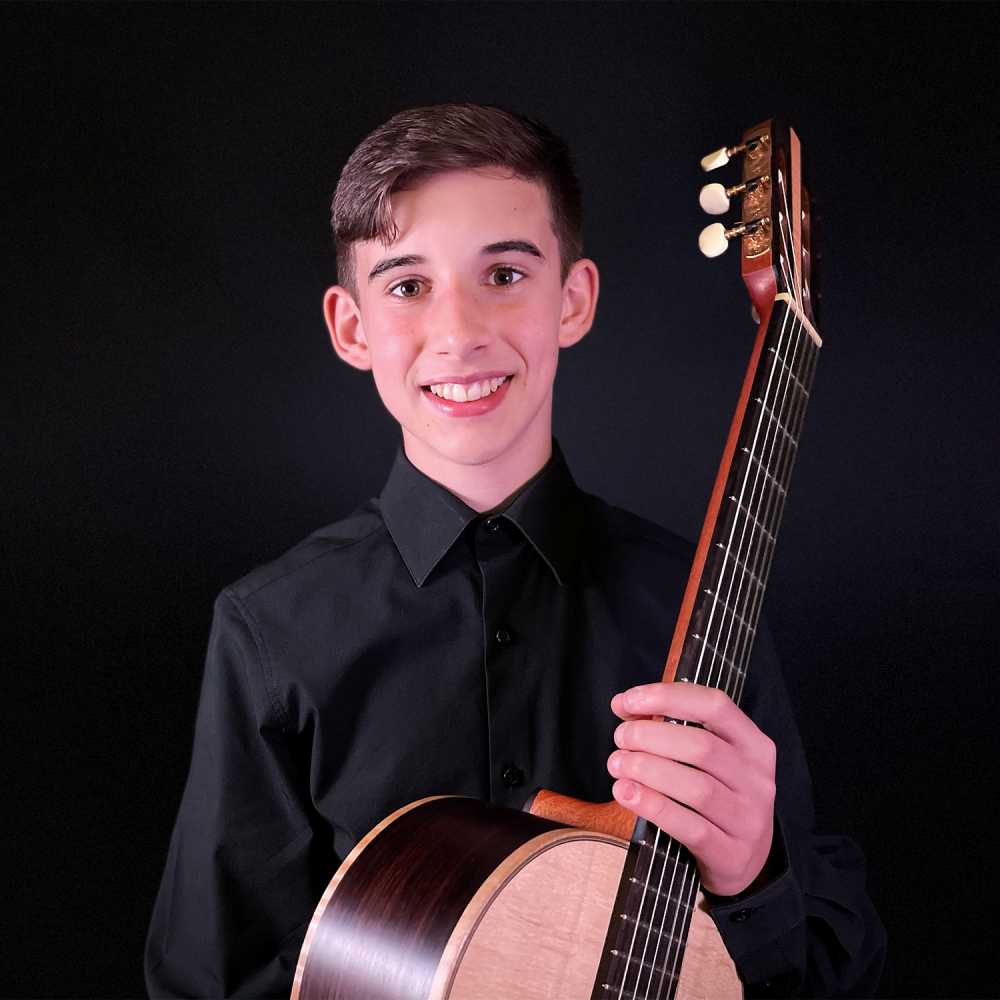 Among his generation of concert artists, pianist Awadagin Pratt is acclaimed for his musical insight and intensely involving performances in recital and with symphony orchestras. Born in Pittsburgh, Awadagin Pratt began studying piano at the age of six. Three years later, having moved to Normal, Illinois with his family, he also began studying violin. At the age of 16 he entered the University of Illinois where he studied piano, violin, and conducting. He subsequently enrolled at the Peabody Conservatory of Music where he became the first student in the school's history to receive diplomas in three performance areas – piano, violin and conducting. In recognition of this achievement and for his work in the field of classical music, Mr. Pratt received the Distinguished Alumni Award from Johns Hopkins as well as an honorary doctorate from Illinois Wesleyan University after delivering the commencement address in 2012.
Joseph Malvinni, age thirteen from Santa Barbara, began classical guitar studies at age four with his father. Already a virtuoso player, he has honed his performance level in masterclasses throughout the US and Europe, including the Chigiana (Siena, Italy), Mozarteum (Salzburg, Austria), and Boston GuitarFest. He has played for some of the world's greatest living maestros of the instrument, including Eliot Fisk, Leo Brouwer, Oscar Ghiglia, Manuel Barrueco, Meng Su, Benjamin Verdery, and Joaquin Clerch. Joseph enjoys the thrill of competing, and in 2021 was a winner for the Santa Barbara Youth Symphony Concerto Competition, first prize at the Latin American Guitar Festival, second prize at the Performing Arts Scholarship Foundation, and past distinctions include placing as a finalist at GFest and the Parkening Competition. Currently Joseph has the privilege of musical mentorship and career guidance of the renowned virtuoso Eliot Fisk (NEC, Mozarteum). He enjoys reading, soccer, hiking, and coding, and aspires to be a Classical guitarist with an international career. 
Conducted by The Santa Barbara Symphony's
World Renowned Conductor
Nir Kabaretti has worked with some of the world's most sought-after musicians. Some of his most well-known collaborators include Lang Lang, Placido Domingo, Joyce Di Donato, Angel Joy Blue, Vadim Repin, Gilles Apap, Hélène Grimaud, and André Watts.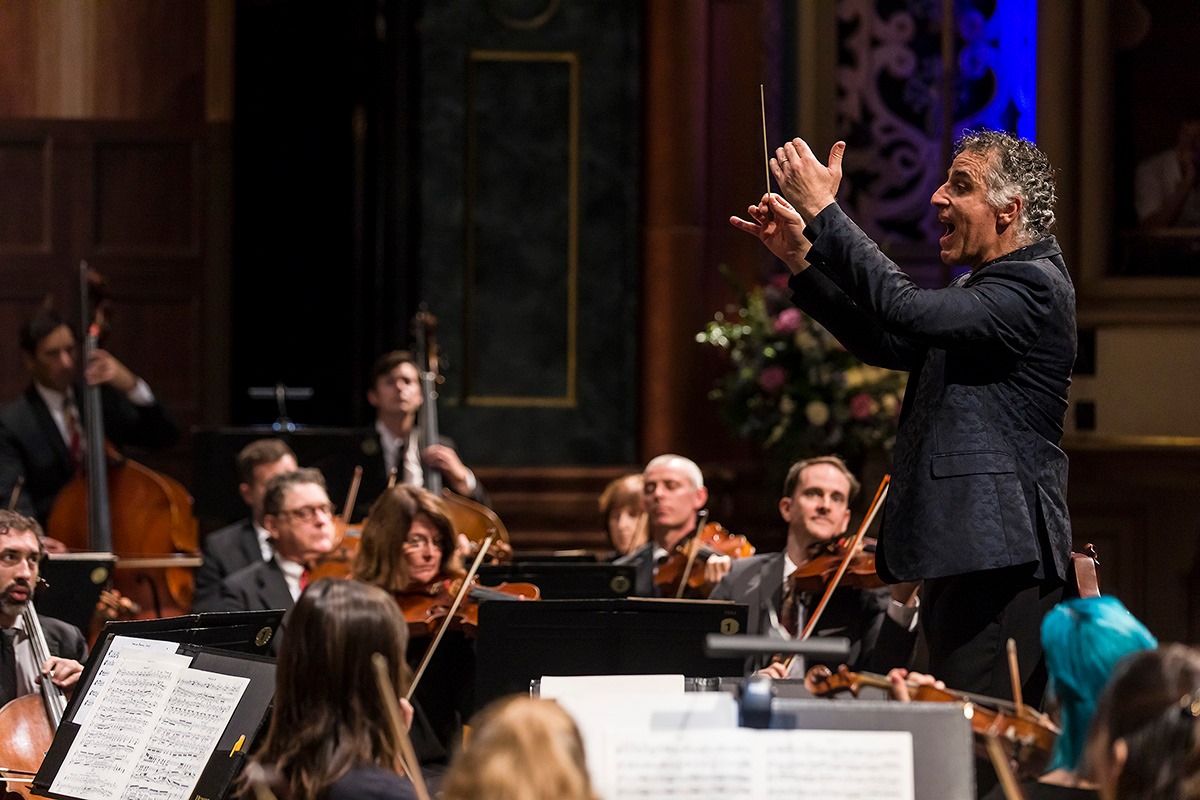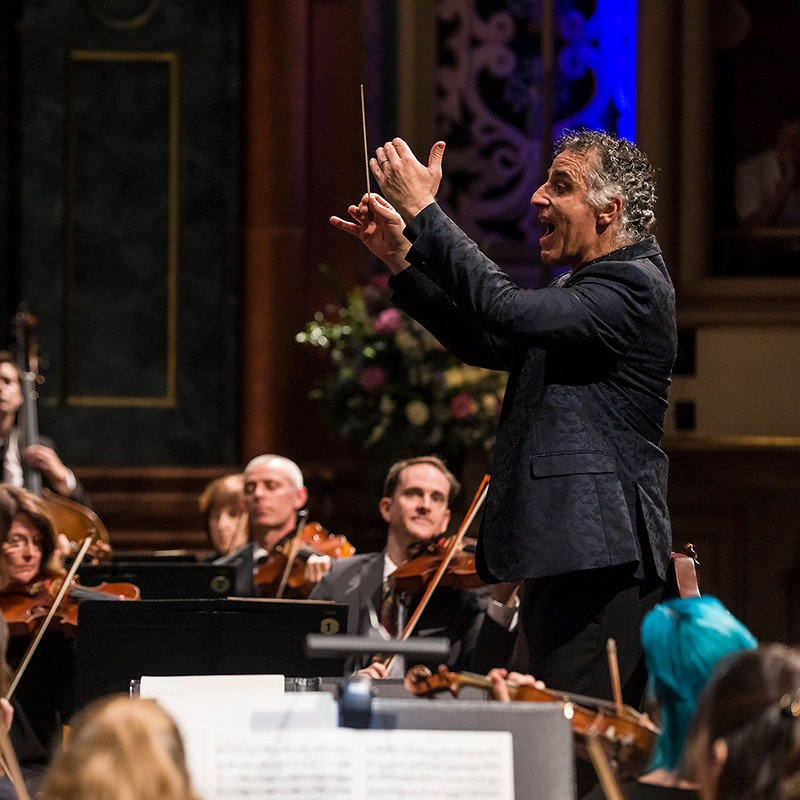 Enjoy the Repertoire before the performance
Piano Concerto No. 23  in A major, K.488  
Notturno for Strings and Harp  
Symphony No. 7 in A major, Op. 92