Fanfare for The Common Man
Fanfare for The Common Man
A fanfare - a celebration!
Already purchased your ticket?
Check your SPAM folder for the email with your personal LINK to the broadcast.
LIVESTREAM RECORDING NOW AVAILABLE
Brass, winds, percussion, oh my!  Aaron Copland's Fanfare for the Common Man, an American standard, and it's updated response, Joan Tower's  Fanfare for the Uncommon Woman is the perfect way to spotlight our talented symphony brass section. In this All-American program, members of the Symphony will also perform another Copland's setting of Old American Songs,  as well as a brand new work by young composer George Gianopoulos, featuring Award-winning, bass-baritone Cedric Berry! Our strings will come together for Robin Frost's Serenade for Strings, and George Walker's Lyric for Strings, and our wind section will perform Samuel Barber's  Summer Music for Wind Quintet. Also included in the program is The Unanswered Question by Charles Ives.  
"[Fanfare for the Common Man] is a piece that feels like it was written by God…Whenever I hear it, it stops me in my tracks and makes me reflect on the goodness of man. And I know that sounds corny for some, but it really makes me think about [how], at the end of the day, most people in this country are good, God-fearing people. Honestly, that could have been our national anthem."
– Jazz Trumpeter and Composer Terence Blanchard
Copland: "Fanfare for the Common Man"


Listen on Spotify

Copland: "Old American Songs" – selections

Long Time Ago
The Boatmen's Dance
Simple Gifts
I Bought Me a Cat
The Little Horses
At The river
Zion's Wall

George N. Gianopoulos: 'Polarity' from the song cycle 'America' for Baritone and Chamber Orchestra, Op. 43 (2021)*
George Walker: Lyric for Strings
Samuel Barber:  Summer Music for Wind Quintet
Robin Frost: Serenade for Strings
Charles Ives: The unanswered question

Assistant Conductor Daniel Gee

Joan Tower:  Fanfare for the Uncommon Woman No. 1

*World Premiere
Conducted by Nir Kabaretti
Performances by
6pm: Countdown Clock begins
30 minutes: Pre-show
7pm: Show Begins
90 Minutes
The performance: includes backstage interviews during a short intermission
*Program content and concert dates may be subject to change: check our website for regular updates.
A very warm and special thank you
to our 2020/21 season donors and the sponsors making this event possible!
2020/21 Concert
Season Sponsor

Video & Audio Technology
Season Sponsor

-- Samuel M. & Alene S. Hedgpeth --
Principal Concert Sponsor
-- Patricia A. Gregory for the Baker Foundation --
Artist Sponsor
-- Joan E. Jacobs --
Selection Sponsor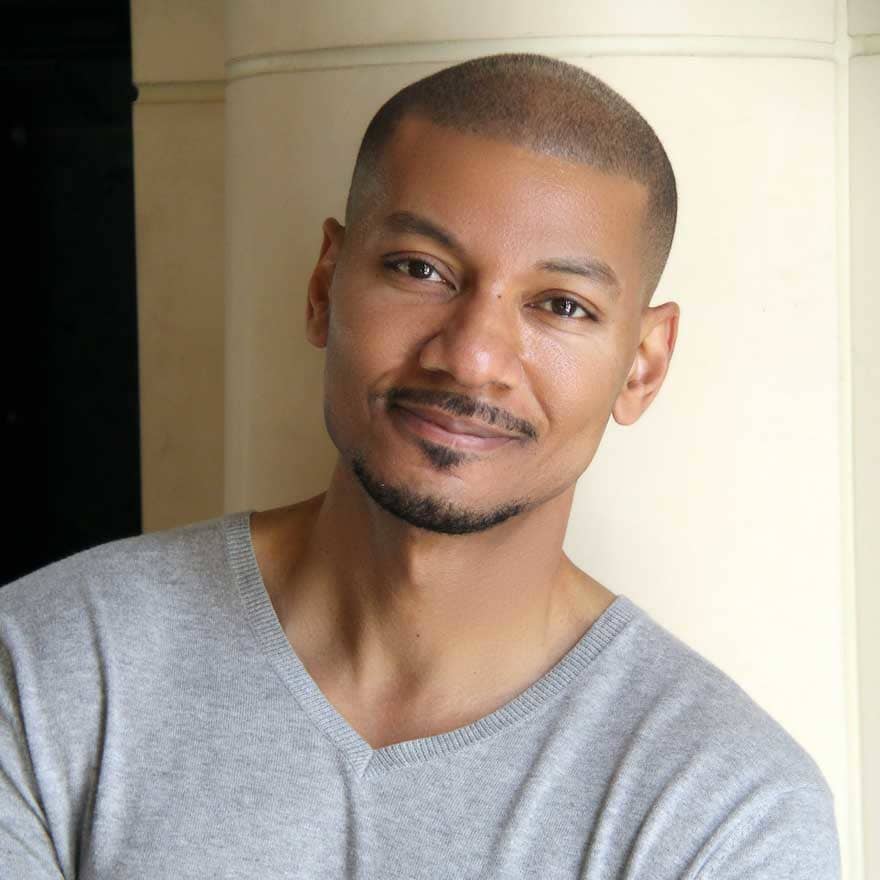 Award-winning, bass-baritone Cedric Berry's experience spans opera, Broadway, American Song Book, jazz and gospel. He has performed with LA Opera, The Industry Opera, Long Beach Opera, Savonlinna Opera Festival of Finland, Banlieurs Bleues Festival of France and the Ravinia Music Festival, to name a few. He has appeared with Pacific Symphony, Arizona Symphony, Santa Fe Symphony, Luckman Jazz orchestra, Pasadena Pops Orchestra, California Philharmonic, Los Angeles Philharmonic and the Telemann Chamber Orchestra of Japan. He has also been the recipient of several awards including first place in the Metropolitan Opera Western Region Competition. Notable recent engagements include the role of Yusef in the world premier of the Central Park Five opera.
Conducted by The Santa Barbara Symphony's
World Renowned Conductor
Nir Kabaretti has worked with some of the world's most sought-after musicians. Some of his most well-known collaborators include Lang Lang, Placido Domingo, Joyce Di Donato, Angel Joy Blue, Vadim Repin, Gilles Apap, Hélène Grimaud, and André Watts.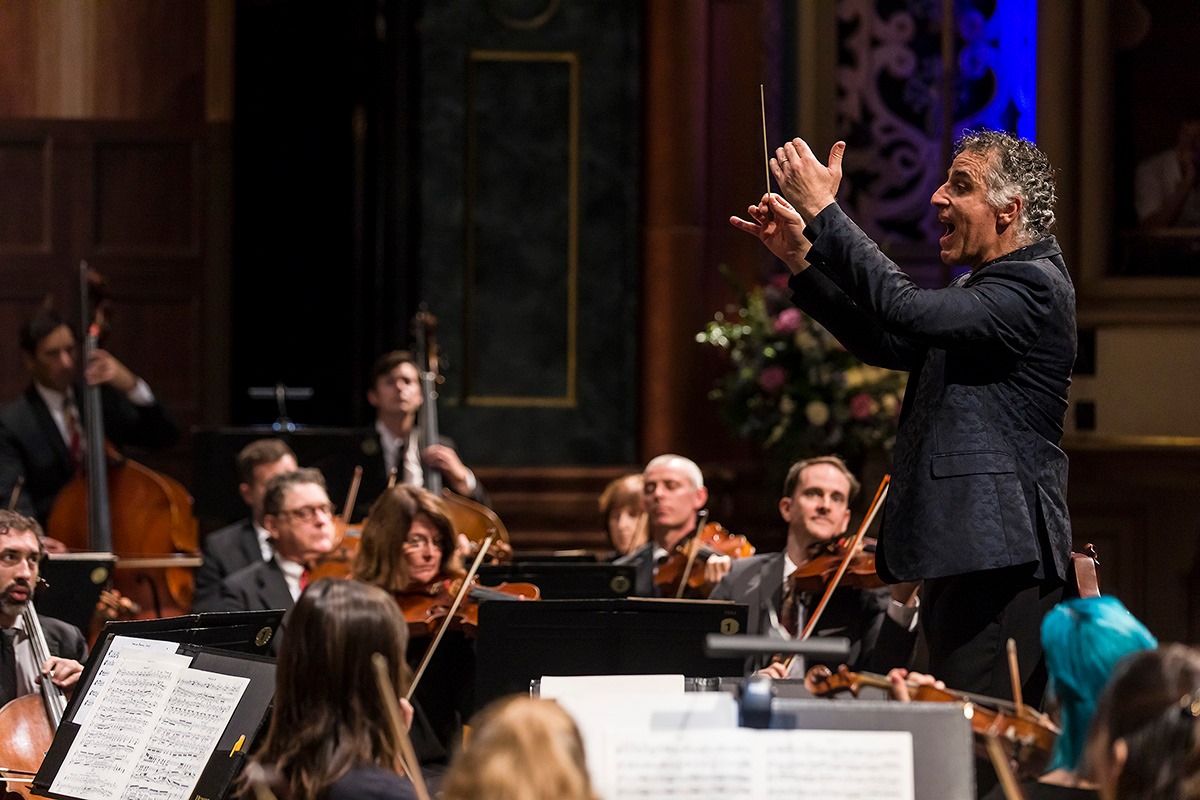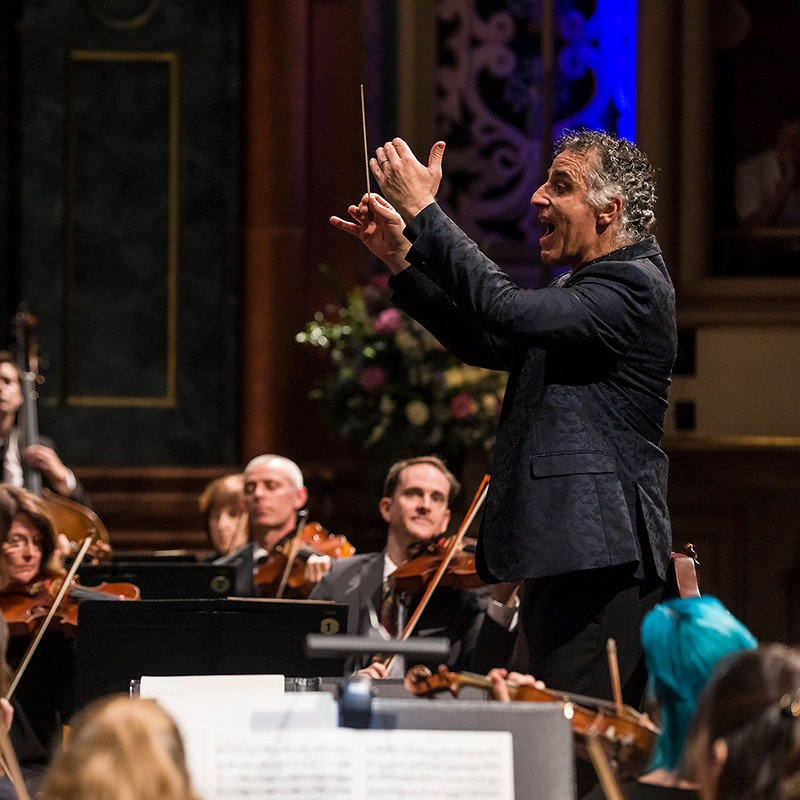 Enjoy the Repertoire before the performance
Summer Music for a Wind Quintet
Fanfare for the Uncommon Woman