Beethoven 9: An Ode to Joy, Hope & Community
Saturday, October 14, 2023 | 7:30pm
Sunday, October 15, 2023 | 3:00pm
Concert Duration: Approximately 100 minutes
Our 2023/24 Season opens with a celebration of the 200-year anniversary of Beethoven's Symphony No. 9. In an impressive collaboration of four choral groups and a quartet of soloists, Nir Kabaretti conducts more than 200 performers—all with ties to Santa Barbara. Combined with Copland's stirring composition "The Promise of Living", capturing the essence of 1930s rural America, and Franz Liszt's Les Préludes, a symphonic poem of sweeping melodies and dramatic mood shifts, this concert is sure to be an Ode to Joy.
Nir Kabaretti, Conductor
Santa Barbara Choral Society, Jo Anne Wasserman, Music Director
Santa Barbara City College Quire of Voyces, Nathan Kreitzer, Music Director
Westmont College Choir, Daniel Gee, Director of Choral Activities
Adelfos Ensemble, Temmo Korisheli, Artistic Director
Aaron Copland | "The Promise of Living", from The Tender Land
Franz Liszt | Les Préludes
Ludwig van Beethoven | Symphony No. 9 in D minor, Op. 125 "Choral"
Johanna Will, Soprano
Christina Pezzarossi Ramsey, Mezzo-Soprano
John Matthew Myers, Tenor
Cedric Berry, Bass-Baritone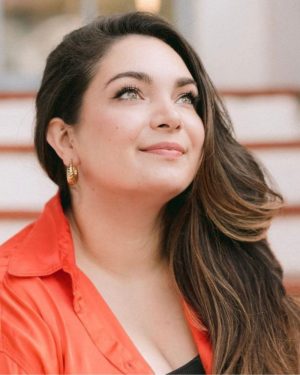 German soprano Johanna Will holds a Bachelor's degree from the Hochschule für Musik Hamburg. In 2018, she received a full scholarship for her Master's at the Mannes School of Music NYC, where she studied under Ruth Falcon and earned her degree in 2020 and further completed her Professional Studies Diploma in 2022.
In 2020/2021, Ms. Will was selected for San Francisco Opera's Merola Opera Program; this year she was a young artist with the Glimmerglass Festival. In 2022 as well as 2023, she opened the Viennese Opera Ball NYC and later debuted as Tatyana in Eugene Onegin in Santa Barbara, directed by Peter Kazaras and conducted by Daniela Candillari. Other stage credits include Suor Angelica, Contessa, Mimi, Fiordiligi, and Hexe.
She has previously been awarded the Rolex Scholarship as the youngest attendee at the Georg Solti Accademia di Bel Canto in Italy, where she worked with Angela Gheorghiu and Richard Bonynge. Current coaches include Gerald Martin Moore, Kamal Khan, and Nadine Sierra. Johanna has won various prizes, including 1st place at the Mahler Competition, 2nd in the Houston Saengerbund Competition, and was named District Winner at the Metropolitan Opera Competition. The Gerda Lissner Foundation honored her with the Stephen De Maio Memorial Award in 2021; she received an award in their competition in 2022.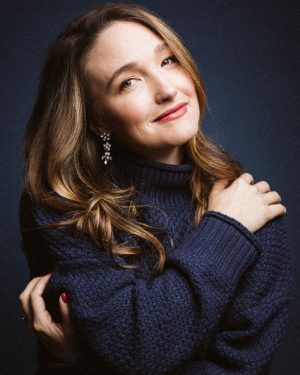 Hailed for her "fleet vocal technique" and "resonant, smoky mezzo", Mezzo-soprano Christina Pezzarossi Ramsey is quickly gaining recognition as a distinguished and versatile young artist in the world of opera. Originally from Miles City, Montana, she received her Master's degree from The Shepherd School of Music at Rice University and is currently working toward her DMA at the University of California-Santa Barbara. 
During the 2022/2023 season, Christina returned to Opera Santa Barbara as the first Chrisman Studio Artist Management Intern-Assistant to the General Director, as well as performing the roles of Lucilla (La scala di seta), Margaret (Light in the Piazza) and Rossweisse (Die Walküre). She amazed Santa Barbara audiences as Ino (Semele) and The Waitress in Speed Dating Tonight as a Chrisman Studio Artist.  Other performances included a recital tour titled, Country Roads and Coloratura with Intermountain Opera, and performances of Handel's Messiah.  In the 2020/2021 season, Christina made her debut with Opera Santa Barbara as Wellgunde (Das Rheingold) and with Pacific Opera Project in a critically acclaimed drive-in performance of Cosi fan tutte (under the parody title COVID fan tutti) as Dorabella. Christina's repertoire includes The Witch (Hansel and Gretel), Gertrude (Romeo et Juliette) and Paula (Florencia en el Amazonas). She also was an Apprentice Artist at Central City Opera, making her company and role debut as Kate Pinkerton (Madama Butterfly) and performed in, Encore: A Musical Revue Concert. She received the John and Ginny Starky Award from Central City Opera at the end of the summer.  Christina also spent two summers as an Apprentice with Des Moines Metro Opera, covering Mrs. Segstrom (A Little Night Music) and The Stewardess (Flight). Other roles include the title role in Handel's Agrippina, Minerva (Il ritorno d'Ulisse in Patria), Rosina (Il barbiere di Siviglia), Hermia (Fairy Queen), Dorabella (Cosi fan tutte), Flora (La traviata), and Alisa (Lucia di Lammermoor).
She has performed with Opera San Jose, Opera NEO, The Pacific Symphony, Boulder Opera, and Emerald City Opera, and received an Encouragement Award from the San Francisco District Metropolitan Opera National Council Auditions. 
When she's not singing, Christina can be found hiking with her husband Colin and dog Leilani, or helping out on her family's cattle ranch near Red Lodge, MT.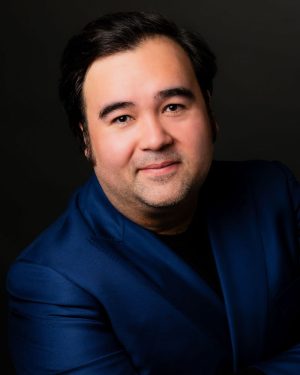 Tenor John Matthew Myers has collaborated with companies such as the New York Philharmonic, Verbier Festival, Santa Fe Opera, LA Opera, and the Los Angeles Philharmonic, where he debuted in 2017 as Mao in John Adams's Nixon in China, conducted by the composer. This season, Myers returns to the Metropolitan Opera in coverage for Peter Grimes and reprises his role of Mao in Nixon in China in his Opera National de Paris debut led by Gustavo Dudamel. This season marks his debut with Arizona Opera, National Symphony Orchestra, and St. Louis Symphony.
Myers has covered roles for the Metropolitan Opera in productions of Boris Godunov, Die Meistersinger, Queens of Spades, Der Rosenkavalier, and Brett Dean's Hamlet. He made his New York Philharmonic debut in the world premiere of David Lang's Prisoner of the State. Additional recent engagements include the Chamber Orchestra of Philadelphia, Colorado Springs Philharmonic, and Grand Rapids Symphony Orchestra.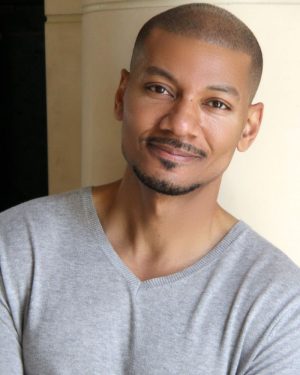 Cedric Berry wields "a bass-baritone of considerable power and agility" (The Chicago  Tribune), projecting "machismo and a voice of fabulous mettle to the theatre's last row….tossing off difficult passagework and deploying dazzling thunderbolts of sound at the top of the range" (Voix des Arts). Roles include the title role in Puccini's Gianni Schicchi,  Mephistopheles in Gounod's Faust, Lepporello in Mozart's Don Giovanni, Collatinus in Britten's  The Rape of Lucretia, and Shaunard in Puccini's La Boheme. Companies include Los Angeles  Opera, The Industry Opera, Long Beach Opera, Savonlinna Opera Festival of Finnland, Banlieues Bleues Festival of France, and the Ravinia Music Festival, to name a few. He has appeared with the Pacific Symphony, Arizona Symphony, Santa Fe Symphony, Santa Barbara Symphony, Pasadena  Pops Orchestra, California Philharmonic, Los Angeles Philharmonic, and the Telemann Chamber  Orchestra of Japan. He also won first place in the Metropolitan Opera Western Region  Competition. For more information visit www.cedricberry.com.
Please note: The safety of our patrons, artists, orchestra members, and staff is our top priority.
The Granada Theatre continues to create comprehensive safety protocols that meet changing government guidelines and ensure the comfort of audiences.
Throughout the season, we anticipate evolving guidelines which may impact policies on mask wearing, proof of vaccination, low-touch ticketing, concessions, and more
Read our 2023/24 Subscription and Ticket Policy which offers security to our patrons as you consider returning to join us for live performances, and ensure that as a subscriber you receive priority to reserve the best seats.
Learn more important details about the Granada's Covid requirements here.
*Program content and concert dates may be subject to change: check our website for regular updates.
Conducted by The Santa Barbara Symphony's
World Renowned Conductor
Nir Kabaretti has worked with some of the world's most sought-after musicians. Some of his most well-known collaborators include Lang Lang, Placido Domingo, Joyce Di Donato, Angel Joy Blue, Vadim Repin, Gilles Apap, Hélène Grimaud, and André Watts.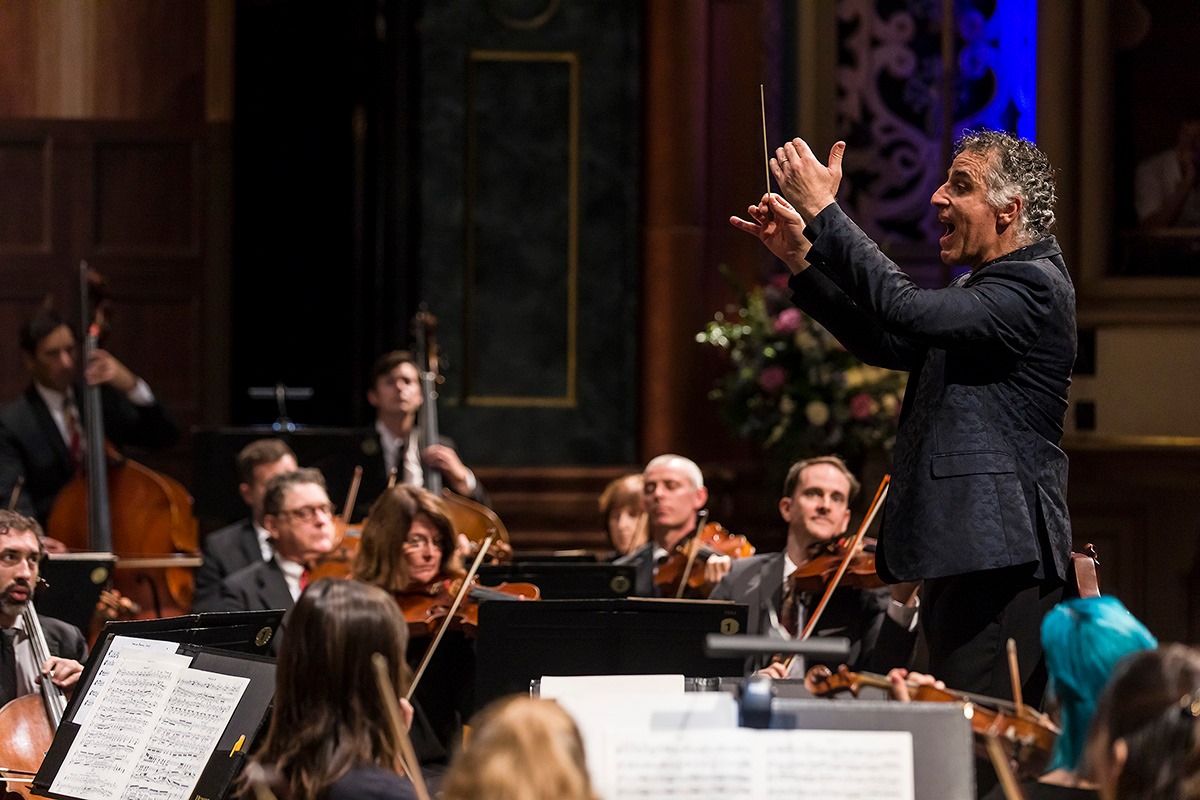 Conducted by The Santa Barbara Symphony's World Renowned Conductor
Nir Kabaretti has worked with some of the world's most sought-after musicians. Some of his most well-known collaborators include Lang Lang, Placido Domingo, Joyce Di Donato, Angel Joy Blue, Vadim Repin, Gilles Apap, Hélène Grimaud, and André Watts.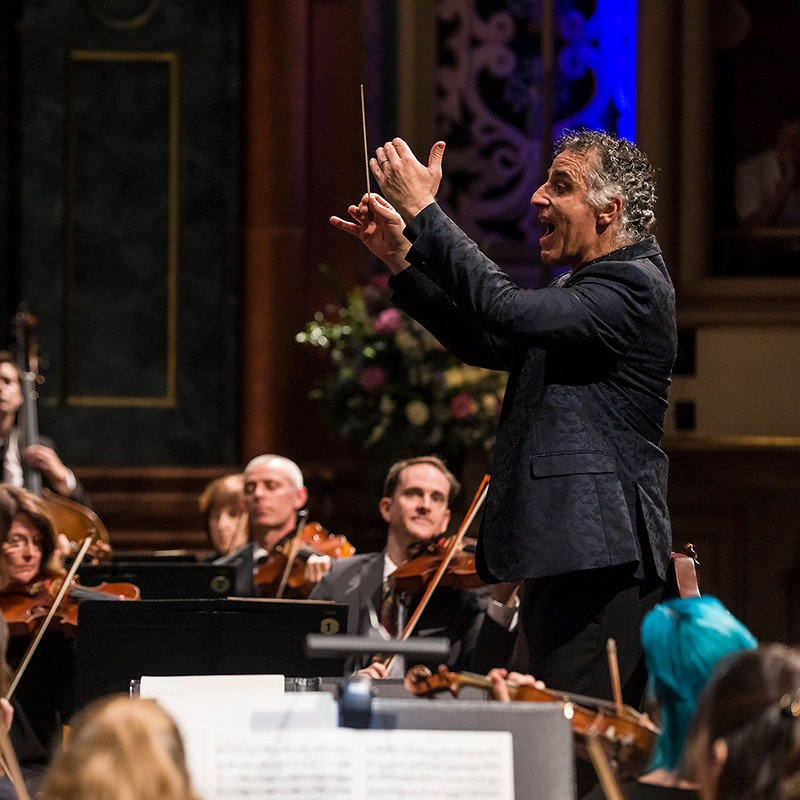 A very warm and special thank you
to our 2023/24 season donors and the sponsors making
this event possible!
Principal Concert Sponsor
-- Sarah and Roger Chrisman--
Artist Sponsors
-- Susan Aberle --
-- Brooks & Kate Firestone --
-- Dr. Bob Weinman --

Selection Sponsors
-- George Konstantinow & Helene Segal --
-- Anne F. Sage & Jesse D. Sgro --
-- Howard Jay Smith & Patricia Bivans Dixon --
-- Vista del Monte Retirement Community --
2023/24 Concert Season Sponsor